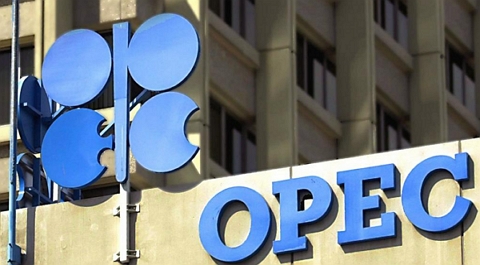 Are you the one who is seeking an internship abroad? Do you want to do an internship with an organization famed for quality, reliability, and career opportunities? If yes, then, it is time to get yourself prepared for a brilliant opportunity geared up for you. There are undoubtedly mammoth and colossal benefits to doing internships, as they develop you for a bright career ahead and get you fully prepared to slip into the field with dexterity and knowledge. In a capsule, there is now an internship offered by The OPEC Fund. Let's now learn about the details of The OPEC FUND Internship Program designed and targeted to international students.
Information Regarding The OPEC FUND Internship Program
The internship program offered by the OPEC Fund enables students from diverse academic backgrounds to experience and witness work with a renowned international organization. This program will last between 3 to 6 months and has been designed to:
Provide a framework to support students who are assigned to any of the OPEC Fund departments so that the internship's focus should remain on enriching the student's experience.
Provide an immersive experience to the interns so that they obtain a practical experience of working for an international organization.
Provide the interns/students an opportunity to get to know the OPEC Fund's mission, vision, and related values.
According to the needs of the departments and depending on the interns' qualifications and interests, they (interns) will be assigned to different units/departments. The internship program of the OPEC Fund for International Development offers opportunities to put focus on one or more of the following:
Private sector and trade finance options
Public sector options
Financial operations
Grants
Risk management
Internal audit
Strategic planning and economic services
Administration
Human resources
Communication
Information technology
Legal services
Brief Description Regarding the OPEC Fund Internships
Let's now check out the details in a brief manner.
Country: Austria
Organization: The OPEC Fund for International Development
Available Program: Internships
Deadline: 23rd March 2023
Work Assignments for Interns
Interns will be assigned work assignments which may include:
Writing documents
Conducting research
Assisting employees with their day-to-day work
Organizing information
Eligibility Criteria for Internship Program at the OPEC Fund
If you are interested in applying for this program, you need to be between the age group of 19 to 25 years and enrolled in an undergraduate program (having completed a minimum of 2 years) or graduate program. As an alternative, you could be a recent graduate, having graduated a maximum of 1 year prior to the deadline for application.
Interested applicants have to be:
Fully conversant (computer literate) with standard software applications such as Microsoft Office.
Proficient in the English language. If you possess knowledge of an additional language such as Spanish, French, or Arabic, it will be considered an asset.
Able to demonstrate cultural awareness.
Massively interested in the working of the OPEC Fund.
Able to show the OPEC Fund's core values like empowerment, excellence, integrity, community, and innovation.
Special Note
Those candidates who get successful in obtaining the internship will need to present a valid health or medical insurance policy for Austria or they should present a similar certificate showing/proving that the interns will be fully covered from a medical perspective for the entire duration of the internship program.
Only those candidates will be communicated who are shortlisted because of a large volume of applications received by the OPEC Fund.
Deadline for Applications Submission
The last date to apply or submit the applications for this opportunity is 23rd March 2023.
How to Apply for The OPEC Fund Internship Program
If you have developed an interest in applying for this internship opportunity, you need to visit the official call for internships to learn all details and application process very carefully.
CURATED FROM: GrabaScholarship