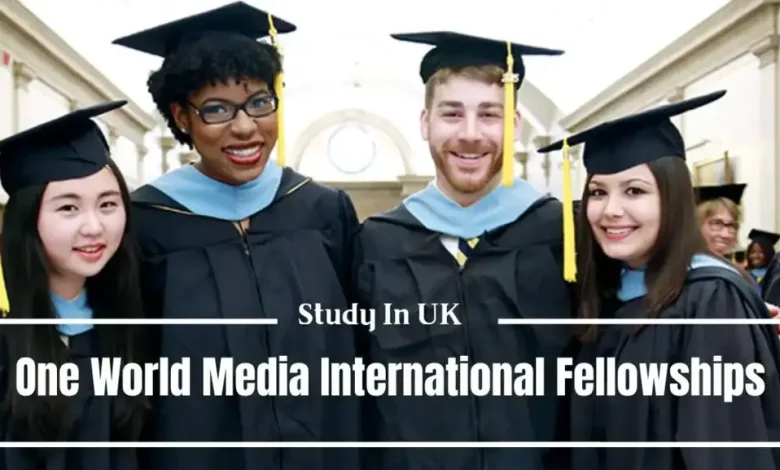 Aspiring filmmakers and journalists ready to take the next leap in their career are brought about this wonderful opportunity by One World Media. They will be awarding the International Fellowship for the academic year 2023-2024.
The fellowship application is open to candidates from all over the world looking for their first director role or solo investigation. The applicants' proposed story should be about or from the global south to be considered. The winning candidates can expect a production grant of £1,000, networking opportunities, and more.
One World Media is a non-profit organization founded over 30 years ago by a group of journalists who were set out to encourage and celebrate more and better-quality reporting from the global south. The founders recognized international reporting at that time was limited and often reinforced stereotypes.
One World Media supports journalists and filmmakers globally to tell stories that inform and connect all. It seeks out champions and aspiring filmmakers and journalists covering underreported stories and builds connections between emerging and established players in the media and international development sector.
Application Deadline: Applications will close on 22nd March 2023.
Brief Description
University or Organization: One World Media
Department: NA
Course Level: Postgraduate
Award: £1,000
Number of Awards: NA
Access Mode: Online
Nationality: International
The award can be taken in the United Kingdom
Eligibility
Eligible Countries: Students from developing countries can apply.
Eligible Course or Subjects: Students can look forward to the role of a directorship.
Eligibility Criteria: To be eligible, the applicants must meet all the following/given criteria:
The applicants must be keen to learn in a supportive environment.
How to Apply: Interested candidates can apply by accessing this online portal. All eligible candidates will be considered.
Supporting Documents: The students are required to present the following documents to the university:
CV
Reference letter
Equal Opportunities Monitoring Form
Admission Requirements: The applicants must be looking to for a first director role or solo investigation.
Language Requirement: The applicants must speak English fluently.
Benefits
The successfully selected fellows will receive the following benefits:
£1,000 production grant
Executive Producer for your project
Career mentorship
Workshops and webinars by industry experts
Fair Reporting and Security Guidance
Introductions to commissioners
Network of like-minded Fellows and Alumni
CURATED FROM: Scholarship-Positions