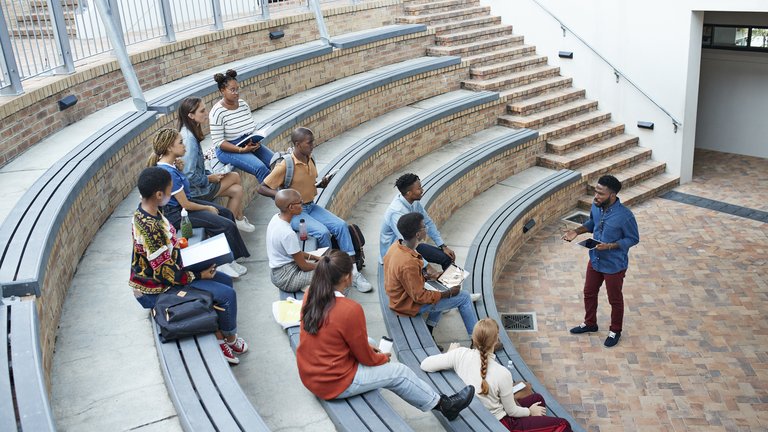 Scholarship Description:
This initiative receives support from the International Science Partnerships Fund established by the UK Government. Valued at £119 million, this fund is designed to cultivate potential and promote prosperity. It positions research and innovation as integral to the UK's international connections, facilitating collaboration between UK researchers and innovators and their global counterparts on pressing contemporary themes. Oversight of this fund falls under the Department for Science, Innovation & Technology and is executed by a consortium comprised of the UK's foremost research and innovation institutions.
The primary goal of the Global Innovation Fellowships program is to furnish early- and mid-career researchers in the humanities and social sciences based in the UK with opportunities for advancement. This includes skills enhancement, network expansion, and career progression within sectors like creative and cultural, public, private, and policy domains. These fellowships are directed towards addressing challenges that demand inventive solutions. Through the Global Innovation Fellowships, the SHAPE community's researchers will receive support to cultivate deeper connections beyond academic circles. This will facilitate knowledge mobilization, translation, and individual skill refinement.
The British Academy has launched this new program, offering chances for Global Innovation Fellowship awardees to integrate themselves within the Carnegie Endowment for International Peace. As part of this pilot phase, the collaboration envisions a symbiotic partnership between fellowship awardees and Carnegie, each benefiting from fresh perspectives and an expanded network. This arrangement will empower awardees to forge and strengthen connections across policy and academia, promoting knowledge transfer and generating new viewpoints. It aims to foster innovative approaches and solutions to policy challenges through diverse perspectives.
Degree Level:
British Academy Global Innovation Fellowships 2023/24, Study in UK. is available to undertake Fellowship, Research level programs at British Academy.
Available Subjects:
Applications are invited in any of the following five areas:

Sustainability, Climate and Geopolitics.
Technology and International Affairs.
Democracy, Conflict & Governance.
Global Order and Institutions.
Nuclear Policy.
Level of award:
The Academy is offering up to three one-year fellowships hosted in Carnegie's offices in the USA (Washington DC or California). These are offered as awards for up to £150,000 for 12 months in duration (with Full Economic Costing at 80%).
Eligible Nationalities:
This fellowship is open to domestic and international students of all nationalities,
Eligibility Criteria:
There are not any preconceived ideas about the disciplinary background of the award holder, but the applicant will need to demonstrate a solid understanding of the relevant issues, including the applicable policy landscape and the systemic challenges that it faces.
Language skills where relevant are desirable but not essential.
CURATED FROM: Scholarshipsads