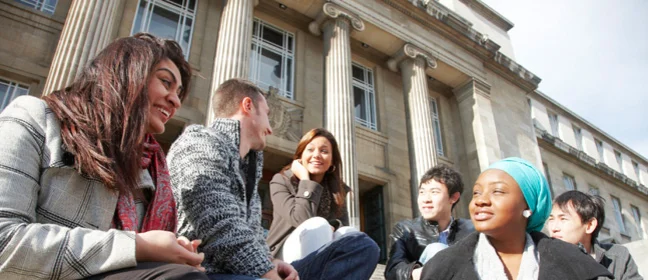 Featured Scholarships
Study in Australia on this fully funded Scholarship. The Government of Australia provides free fully funded scholarships to international students from selected countries in the world.
​Applications are invited for Fully Funded Australia Awards Scholarships for Developing Countries at Australian Universities.
Scholarship overview 
Australia Awards Scholarships are long-term awards administered by the Department of Foreign Affairs and Trade.  They aim to contribute to the development needs of Australia's partner countries in line with bilateral and regional agreements.They provide opportunities for people from developing countries, particularly those countries located in the Indo-Pacific region, to undertake full time undergraduate or postgraduate study at participating Australian universities and Technical and Further Education (TAFE) institutions.
The study and research opportunities provided by Australia Awards Scholarships develop the skills and knowledge of individuals to drive change and contribute to development in their own countries.
Priority Field of Study
Priority fields of study for Australia Awards Scholarships that promote Sustainable Development Goals include (but are not limited to):
Agriculture and Rural Development, Business Management (including MBA), Development Studies, Disaster Management/Preparedness—Environmental Policy/Climate Change Adaptation, Disability Studies, Economics, Education, Energy and Renewables, Finance, Food Security, Gender Studies, Human Rights, Integrated Water Resources Management (including Engineering), International Trade, International and/or Human Rights Law, International Relations, Mining (including Engineering), Peace and Conflict Studies, Policing and Counter-Terrorism, Public Policy and/or Administration, Public Health & Nutrition policies, Sanitation and Clean Drinking Water, Women's Studies
Australian Awards Scholarships Benefits
Australia Awards Scholarships are offered for the minimum period necessary for the individual to complete the academic program specified by the Australian higher education institution, including any preparatory training.
The following benefits generally apply:
Full tuition fees
Return air travel–payment of a single return, economy class airfare to and from Australia, via the most direct route
Establishment allowance–a once only payment as a contribution towards accommodation expenses, text books, study materials
Contribution to Living Expenses (CLE) – a fortnightly contribution to basic living expenses paid at a rate determined by the department.
Introductory Academic Program (IAP)–a compulsory program prior to the commencement of formal academic studies covering information on living and studying in Australia
Overseas Student Health Cover (OSHC) for the duration of the award (for award holder only)–provided to cover the scholar's basic medical costs (with the exception of pre-existing conditions)
Pre-course English (PCE) fees–if deemed necessary PCE may be available for students for in-country and/or in-Australia training
Supplementary academic support may be available to ensure a scholar's academic success or enhance their academic experience
Fieldwork (for research awards and Masters by coursework which have a research component where fieldwork is compulsory) may be available for eligible research students for one return economy class airfare via the most direct route to their country of citizenship or within Australia.
Award conditions
Applicants who want to accept an Australia Awards Scholarship will need to sign a contract with the Commonwealth of Australia declaring that they will comply with the conditions of the scholarship.Scholars are required to leave Australia for a minimum of two years after completing their scholarship. Failure to do so will result in the scholar incurring a debt for the total accrued cost of their scholarship.
Eligible Countries
Africa:  Algeria, Botswana, Democratic Republic of Congo, Egypt, Ethiopia, Gabon, Ghana, Kenya, Liberia, Madagascar, Malawi, Mauritius, Morocco, Mozambique, Namibia, Nigeria, Rwanda, Senegal, Sierra Leone, South Africa, Sudan, Tanzania, The Gambia, Uganda, Zambia and Zimbabwe
Asia:  Bangladesh, Bhutan, Cambodia, Indonesia, Laos, Maldives, Mongolia, Myanmar, Nepal, Pakistan, Philippines, Sri Lanka, Timor-Leste, Vietnam
Pacific:  Federated States of Micronesia, Fiji, Kiribati, Marshall Islands, Nauru, Niue, Palau, Papua New Guinea, Samoa, Solomon Islands, Tonga, Tuvalu, Vanuatu, Wallis and Futuna
Middle East: Palestinian Territories
Middle East: Palestinian Territories
Eligibility
To be eligible for Australian Awards Scholarships, applicants must:
be a citizen of eligible country currently residing in home country and applying for the scholarship from home country
not be a citizen of Australia, hold permanent residency in Australia or be applying for a visa to live in Australia permanently
have completed 16 years of education and five years of relevant work experience
not be more than 45 years of age at the time of submitting the application
People with a disability who meet the eligibility criteria may submit an application with an IELTS score of 6.0 with no band less than 5.0, but if they are selected, they must re-sit an English Language Proficiency test (to be arranged by Australia Awards) and achieve the required score before they can take up their scholarship
submit a Development Impact Plan, which outlines clear objectives and motivations to contribute to development in their country
return to their country at the completion of their study for at least two years
Eligibility may vary from country to country
How to Apply for Australian Awards Scholarships 
The Application Process for this scholarship is online.
Online applications
This scholarship accepts online applications. If you are interested to apply for this scholarship to study in Australia, use the online portal on the link provided below to apply.
Apply Now >>  OASIS
Supporting documents
Applicants must submit all of the relevant supporting documents listed in the table below:
Completed Development Impact Plan (DIP). Template is available on the Australia Awards
Tertiary degree certificates (Bachelor's and Master's level) – both sides of all degrees should be copied
Academic transcripts (Bachelor's and Master's level) both sides of all transcripts should be copied
IELTS or TOEFL results valid as at 1 January 2024
Academic referee reports (two reports for Master's by Research applicants; one for Master's by Coursework applicants)
Employment referee report
No objection certificate for public sector applicants
The selection process­
Successful candidates will be notified no later than August 2023
Applications will be shortlisted after eligibility checking
Only shortlisted candidates will be contacted
The selection process includes an interview. Applicants will be assessed against the following criteria:
academic competence
Potential outcome, specifically the contribution to development outcomes
Professional and personal leadership attributes including relevant work experience.
Scholarship Due dates :   
Opening : 1 February, 2023
Closing : 29th April, 2023
CURATED FROM: Scholarshipsforstudy