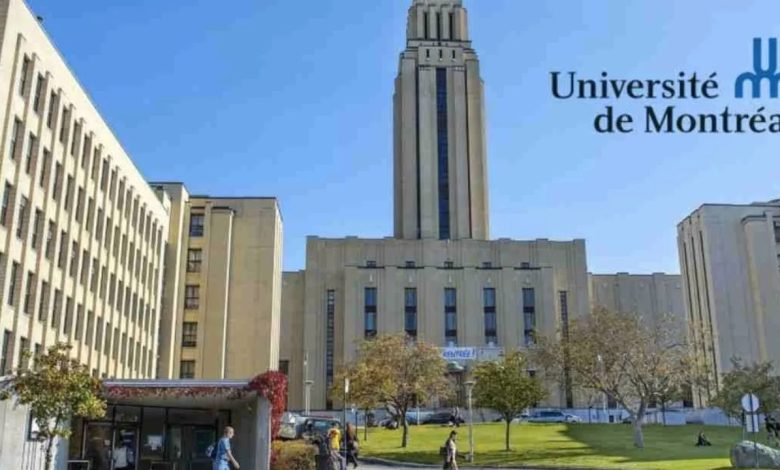 Do you want to undertake university studies? Applications are open for the 2023 Mitacs Globalink Scholarships offered by the University of Montreal in Canada.
The program is open for foreign students who are 18 years of age or older at the time of application and be a graduate of the 1st cycle or enrolled in graduate studies or a postdoctoral fellow.
The University of Montreal was founded in 1878 with three faculties: theology, law and medicine. It is a French-language public research university that offers more than 650 undergraduate programs and graduate programs, including 71 doctoral programs.
Why study at the University of Montreal? Studying at UdeM gives students the chance to experience Montréal in a world-class learning institution. It is the leading hub of higher education in Quebec, Canada. It has consistently been ranked in several university rankings.
Application Deadline: No deadline. Applications can be submitted at any time.
Brief Description
University or Organization: University of Montreal
Department: Business Development Specialist, Mitacs
Course Level: Research
Award: CAD $6,000
Access Mode: Online
Number of Awards: 150 scholarships annually
Nationality: International
The award can be taken in Canada
Eligibility
Eligible Countries: All nationalities
Acceptable Course or Subjects: The scholarship will be awarded for the Research study in the targeted field of studies:
Administration and management
Planning
Arts and music
Communication
Law
Economics and politics
Teaching and education sciences
Environment and sustainable development
Literature and languages
??Life sciences Health
sciences
Human sciences
Pure sciences and applied sciences
Social sciences
Social sciences: intervention
Information and communications technology
Theology and religious studies
Admissible Criteria: To be eligible, the applicants must meet all the following criteria:
Be 18 years of age or older;
Be a foreign student;
Be a graduate of the 1st cycle (completed their 2nd year of studies before leaving) or enrolled in graduate studies or a postdoctoral fellow;
Come from a university establishment or a university-level research centre in one of the eligible countries (see the website);
Ensure that the research stay at UdeM is for a period of 12 to 24 weeks;
Have a supervising professor at their home university and another at UdeM. It is the student's responsibility to find the supervising professor at UdeM;
The research stay cannot begin before the acceptance of the Globalink research grant;
Coming for a research stay only. Tuition, literature review and thesis writing are not eligible activities.
How to Apply: Applicants must submit an online application to apply.
Supporting Documents: Applicants must upload the required documents through the Centre étudiant. To upload your documents, it is important to respect the following requirements:
Identity: Provide a copy of the birth certificate
Residence status in Canada
Previous studies
Knowledge of French
Letters of recommendation
Language: documents written in a language other than English or French must be accompanied, in the same PDF file, by a French translation certified by the consulate of the applicant's country of origin or a member of the Ordre des traducteurs, terminologies et interprètes agréés du Québec.
Admission Requirements: A GPA of 3.3 out of 4.3 is required for admission to graduate programs. Applicants must meet the admission criteria before starting an application.
Language Requirement: Knowledge of French is required.
Benefits
Students can receive a CAD $6,000 scholarship, half of which will be funded by Globalink and the other half must come from an external source (e.g. home university, granting agencies, private companies, professor (e)-supervisor of the home university or UdeM, etc.).
CURATED FROM: Scholarship-Positions