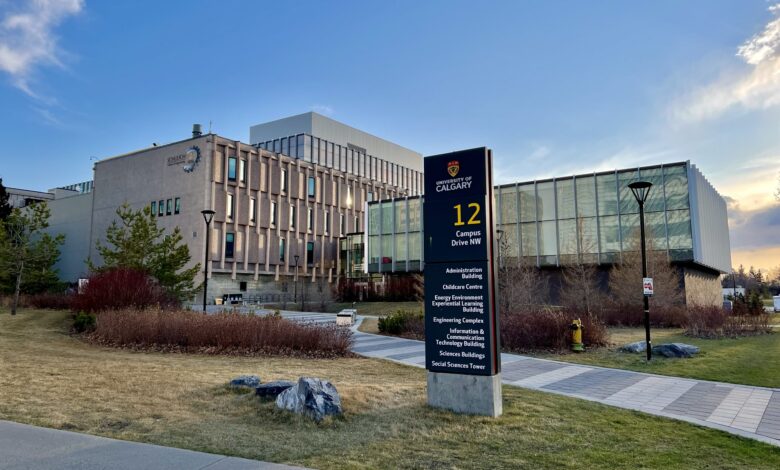 Scholarship Description:
If you're considering pursuing your studies in Canada with a scholarship, this post is a must-read. Here, we'll provide you with information about the University of Calgary Scholarship, its advantages, and a step-by-step guide for the application process.
The University of Calgary International Entrance Scholarship for the 2024-2025 academic year is a partially funded scholarship program specifically designed for international students. It offers a substantial financial package of $20,000, renewable annually, to international students who are embarking on their first year of undergraduate studies in the Fall Term, across a wide range of undergraduate degree programs.
The University of Calgary International Entrance Scholarship stands as a prestigious recognition of the remarkable achievements of international students commencing their undergraduate education. At the University of Calgary, students can expect to receive a top-tier education that equips them for success in their future endeavors, accompanied by research initiatives aimed at addressing some of society's most persistent challenges.
About the University:
The University of Calgary, located in Alberta, Canada, is a prestigious institution renowned for its commitment to academic excellence, research innovation, and a dynamic learning environment. With a rich history dating back to its founding in 1966, the university has consistently ranked among the top institutions in Canada and worldwide. Its picturesque campus, situated against the backdrop of the majestic Rocky Mountains, provides an inspiring setting for students from diverse backgrounds to pursue their educational aspirations.
At the heart of the University of Calgary's success is its dedication to research-driven programs that tackle pressing global challenges. The university is home to numerous research centers and institutes, making breakthroughs in fields such as energy, health, sustainability, and technology. Students benefit from these cutting-edge developments as they engage with world-class faculty and participate in innovative projects.
The University of Calgary is not only committed to academic excellence but also to fostering a vibrant and inclusive community. It offers a wide array of programs in fields ranging from arts and sciences to business, engineering, and health. Its emphasis on supporting international students through scholarships and opportunities further enriches the cultural diversity and global perspective on campus. This combination of academic excellence, research leadership, and a welcoming environment makes the University of Calgary a top choice for students seeking a world-class education.
Degree Level:
University of Calgary Entrance Scholarships for International Students 2024 in Canada. is available to undertake Undergraduate level programs at University of Calgary.
Available Subjects:
Faculty of Arts
Faculty of Science
School of Engineering
School of Medicine
School of Business
Faculty of Environmental Design
Faculty of Law
Faculty of Kinesiology
Faculty of Social Work
Faculty of Veterinary Medicine
School of Education
Faculty of Nursing
Scholarship Benefits:
The University of Calgary offers the following scholarship types:
Energizing Canada International Entrance Scholarship: Valued at $20,000 and renewable.
University of Calgary International Entrance Scholarship: Also valued at $20,000 and renewable.
Eligible Nationalities:
This scholarship is open to international students of all nationalities.
Eligibility Criteria:
To be eligible for the University of Calgary Scholarship, candidates must meet the following criteria:
Language Proficiency: Proficiency in English.
Eligible Countries: Open to students from all countries worldwide.
Energizing Canada International Entrance Scholarship:
This scholarship is available annually to international undergraduate students commencing their first year in any undergraduate program during the upcoming fall term, provided they meet the university's English Language Proficiency requirement.
The scholarship can be renewed for the second, third, and fourth years at the University of Calgary, contingent on recipients achieving a GPA of 2.60 or higher, based on a minimum of 24.00 units completed in the previous fall and winter terms, and maintaining their status as international students by paying the international differential tuition fee.
Eligible candidates for this scholarship are international students who are required to pay a differential fee and are not Canadian citizens or Permanent Residents of Canada.
Selection is based on academic merit.
Application Procedure:
To apply for the University of Calgary Scholarships for International Students, follow these application instructions:
Step 1: Apply for your undergraduate program at the university:
Initiate your application by creating a UCalgary eID.
Utilize the application guide to assist you throughout the application process.
Submit your application and pay the $145 application fee.
Based on your application, you will receive guidance on how and where to submit any required documents. Visit the documents page for detailed information.
Step 2: Apply for the Scholarship:
Access your Student Center through your myUofC portal.
Within your Student Center, navigate to the "My Financials" page.
In the Awards & Scholarships section, locate and click on "Apply for Undergraduate Awards." Ensure that pop-ups are enabled, as the page will not display properly if they are blocked.
A pop-up window will appear, showing any open or recently closed scholarship applications. Pay close attention to the Application Available and Application Deadline dates.
For more information about the University of Calgary International Scholarship, please visit the official website for the:
Energizing Canada International Entrance Scholarship and the University of Calgary International Entrance Scholarship.
To check deadlines, click here.
CURATED FROM: ScholarshipsAds