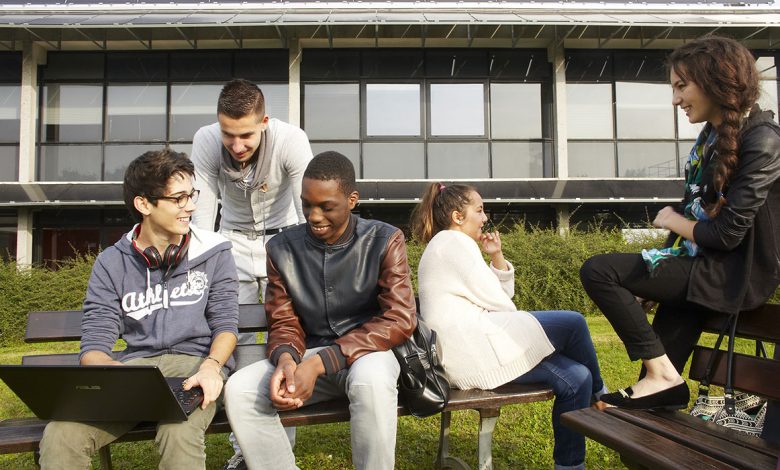 Do you have your focus on good quality education? Do you want to study abroad at the most prestigious and notable higher education institutions? Do you have any plans to study in France? Are you seeking opportunities for a Master's degree and want funding at the same time? If 'yes' happens to be your answer to the above questions, then you should now get fully ready to witness an alluring and the most lucrative opportunity for yourself. Start processing your application for the much-awaited Université Paris-Saclay International Master's Scholarships Programme available to study in picturesque France. Let's now find out more details about this scholarship opportunity.
Information about Université Paris-Saclay International Master's Scholarships Programme
The opportunity is available with the Université Paris-Saclay for international students wishing to undertake their Master's programme in France. The applications are open and invited for the academic year 2023-24.
The university aims to promote access for international students to its Master's programmes provided by its faculties, associated universities, and component institutions. It also makes it easy for exceptional international students to come and join the university. The scholarships are provided to the students admitted to a Master's degree delivered by the nominated institutions, details of which can be found ahead in the post.
The duration of the scholarships is 1 or 2 years and they are conferred to those students enrolled in a Master's study programme at Université Paris-Saclay, depending on their admission level (M1 or M2), and they are subject to completion of the required number of credits to go through to the following study years.
Host Institutions
The Master's programs will be delivered by Université Paris-Saclay and provided by one of these host institutions:
CentraleSupelec
AgroParisTech
Ecole Normale Supérieure Paris-Saclay (ENS Paris-Saclay)
Institute of Optics Graduate School (IOGS)
INSTN-CEA
University of Paris-Saclay (UPSaclay)
University of Evry-Val-d'Essonne (UEVE)
University of Versailles-Saint-Quentin-en-Yvelines (UVSQ)
Available Programs / Fields Under Paris-Saclay Scholarship 2023
Under this opportunity, all academic fields are eligible. This is to be noted that all Master's programs for which Université Paris-Saclay is accredited are eligible except vocational training programs.
Eligibility Criteria for Université Paris-Saclay International Master's Scholarships
Students who are admitted to a Paris-Saclay University Master's degree delivered by one of the host institutions (mentioned above) are eligible. Among these students, only those students who meet one of the below-mentioned criteria are eligible to apply.
If you are a newly arrived international student aged 30 and less during your course of the selection year.
Students who have foreign nationality residing on French soil for less than a year previously or presently enrolled in a training course or internship which does not lead to certification.
Students who earlier have resided in France in the past within the framework of a mobility program during their study period (such as Erasmus Mundus Joint Master's Degrees, exchange programme) which did not lead to certification.
Students holding a foreign nationality residing on French soil for less than a year taking language classes (type EFL).
Ineligible Candidates
You become ineligible if you fall into all or any of the below-mentioned criteria:
All students who have been or are enrolled in a French higher education institution during their studies except international students who are enrolled in any of the French higher education institutions abroad.
Those who have interrupted their studies/education for more than 3 years in a row (consecutive years).
Those who are receiving any other funding options that amount exceeds €650 per month.
Financial Coverage for University of Paris-Saclay Master's Program
Successful students will receive 10,000€ per year paid by Université Paris-Saclay for the whole duration of the academic year, and for a period of 10 continuous (consecutive) months (September to June).
Depending on the country of origin of the candidates, a maximum of €1,000 for travel and visa costs can also be conferred to the candidates.
Scholarship along with travel expenses will be provided to the laureates only upon arrival in France and once they have enrolled in the study program to which they were admitted.
Deadline for Applications/Application Timeline
The candidates' selection deadline is May 10th 2023. After you are selected, the deadline to submit the application for the scholarship is 12th May 2023. As far as the deadline for recommendation letters (issued by two referees) is concerned, it is May 16th 2023. The announcement of the results will be by the end of June 2023.
How to Apply for Université Paris-Saclay International Master's Scholarships Programme
If you are interested in applying for this opportunity, you need to very carefully read all details and then go ahead with the procedure. Visit the official call for scholarships for comprehensive details and information. There is an application procedure to be followed very carefully for application submission, you need to follow the instruction mentioned under the heading of 'Application Procedure' on the official call for scholarship page.
CURATED FROM: GrabaScholarship.com