Jobs
Canada: Part-Time Jobs for International Students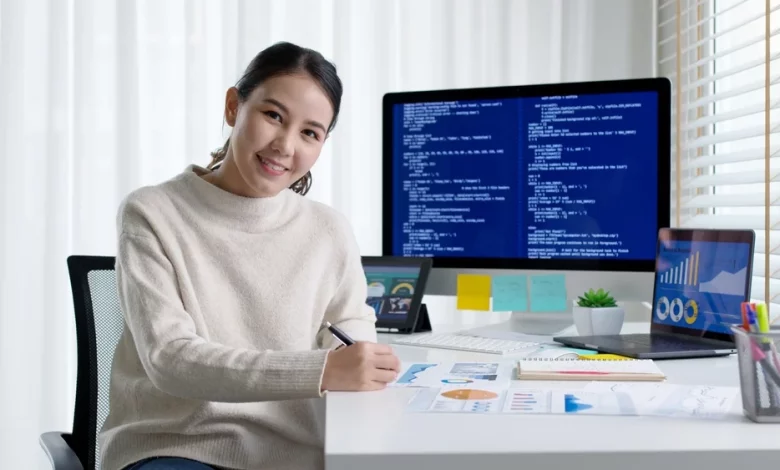 Full-time international students holding a valid study permit in Canada that expires between Nov 15th 2022 and Dec 31st 2023 can work for more than 20hrs a week off-campus.
CIC News compiled a list of the best part-time jobs available to international students in Canada after analyzing respected sources such as IDP, CTV, and ApplyBoard. While listing, CIC News considered flexibility of working hours, pay, immersion in a student's field of interest, and easy-going work responsibilities.
Top Part-Time Jobs
Teaching Assistants (TA) — Average Pay: CAD 23/Hour
Teaching Assistants (TA) are one of the best part-time jobs for students. They provide an opportunity to gain valuable experience in the classroom, while also earning some extra money. TA positions are often available in a variety of subjects, so it is easy to find one that aligns with your interests and skills.
Working as a TA can be a great way to gain experience in the field of education, and save you commuting time as they typically occur in the university. In addition, it is also an excellent way to build your resume and make connections with professors and other students.
Server/Bartender/Mixologist — Average Pay: CAD 16/Hour + Tips
Working as a server or bartender is a great way for international students of age to make some extra money. Not only do they earn money from tips, but also get to earn hourly pay while working in a fun and social environment. For a people person who enjoys making drinks, working as a mixologist is a great option. They can work at a bar or club, or even cater private parties.
Ride-Share Driver — Average Pay: CAD 19/Hour
For international students in cities like Toronto, Vancouver, Montreal, etc., working as a ride-share driver for Uber or Lyft is a popular part-time job to help cover expenses.
To become a ride-share driver, a student will need to be at least 21 years of age, have a valid driver's license, a reliable car, a clean driving record, and a smartphone. They will also need to pass a background check. Once they are approved to drive, they can start picking up passengers.
While earnings can vary greatly, students have the freedom to set their hours and work as little or as much as they want.
Tutor — Average Pay: CAD 30/Hour
Tutoring is a great job for international students because it offers a flexible schedule, and is a great way to earn extra money. Tutors can work with students of all ages and levels, and they can work in a variety of subjects. Tutoring allows students to set their rates, working hours, and subject — enabling a student to immerse themselves in a specific field of study.
Freelancer — Average Pay: CAD 23/Hour
Freelancing allows a student to work from anywhere, set their hours, and get paid for the work they do. It's a great way to earn money while they're studying, and they can often find work that relates to their field of interest.
Freelancing can be challenging when a student is getting established and trying to entice new clients. A student may be forced to take low-paying jobs to build a reputation. However, for those motivated enough, freelancing is an opportunity for a student to establish themselves in a profession.
Resources to Help with The Search
Many online resources can help international students in Canada with their job search. These are:
CanadaVisa Job Search Tool — a great place to start, as it provides access to job postings from across the country.
LinkedIn — is a useful resource, as it allows students to connect with potential employers and learn about job opportunities.
Indeed — an international job site lists thousands of job postings from across the globe.
JobBank.ca — a good website to search for jobs, maintained and updated by the Canadian government.
TalentEgg — is a great website for students who are looking for internships and entry-level jobs, as it provides access to a large database of job postings.
Magnet — a not-for-profit platform that allows students to search for jobs by location, sector, and job type.
LeapGrad — a relatively new platform for students who are looking for graduate jobs, as it provides access to a large database of job postings.
Pay, working conditions, and immigration consideration are the main issues international students should keep in mind while they study in Canada.
On April 1, 2022, the minimum wage in Canada was raised to CAD 15.55/hour after a new federal minimum wage bill was voted into law. There is a promise the wage will be adjusted according to inflation. International should ensure they are not paid anything below the minimum wage.
International students in Canada are entitled to the same workers' rights as Canadian citizens. This means they are entitled to a safe and healthy working environment and should be paid fairly for their work. If a student has any concerns about their working conditions, they can contact their provincial or territorial labor standards office.
International students should also keep in mind the conditions they must meet to be eligible for a Post Graduate Work Permit (PGWP) in Canada. These are as follows: they must have graduated from a designated learning institution (DLI), have a valid study permit when they apply, and apply within 90 days of receiving their official transcripts. In addition, they must have studied full-time, and their program must have been at least two years in duration. If they meet these conditions, they will be eligible to work in Canada full-time after graduation with under-maintained status. For many international students, the PGWP is a key step in furthering their work and potentially immigrating to Canada.
Finally, since most streams require at least a year of full-time work experience, and work done before graduation doesn't count towards immigration eligibility, PGWP is very crucial for students who hope to immigrate to Canada permanently.
CURATED FROM: AskMigration