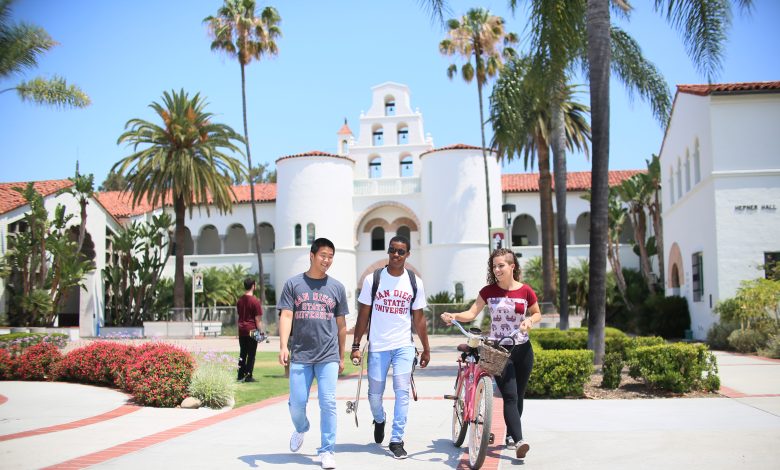 San Diego State University is proud to announce up to 700 Aztec Scholarship opportunities to support the educational goals of its students. These awards are open for the academic session 2023/2024.
San Diego State University is a public research university located in San Diego, California. It is the largest university in San Diego and the third-largest in California, with over 30,000 students and more than 7,000 faculty and staff members.
Why choose to study at San Diego State University? Choosing to study at San Diego State University provides students with access to a diverse community of scholars, state-of-the-art facilities, and an exceptional academic experience. SDSU is ranked as one of the top public universities in the nation and offers over 190 bachelor's, master's, and doctoral degree programs.
Application Deadline: June 10, 2023
Brief Description
University or Organization: San Diego State University
Department: NA
Course Level: Undergraduate and Graduate degree
Award: Educational Fund
Access Mode: Online
Number of Awards: 700
Nationality: International
The award can be taken in the United States
Eligibility
Eligible Countries: All nationalities
Acceptable Course or Subjects: The scholarship will be awarded in any subject offered by the university.
Admissible Criteria: To be eligible, applicants must be in good academic standing and enrolled in a degree, credential, or eligible certificate program.
How to Apply: To apply, students must submit their general application through Aztec Scholarships during the application period. Newly admitted students must also submit their Intent to Enroll to be matched and awarded any scholarships through Aztec Scholarships.
Supporting Documents: No supporting documents are required for the general application.
Admission Requirements: To be considered for Aztec Scholarships, students must be admitted to San Diego State University and enrolled in a degree, credential, or eligible certificate program.
Language Requirement: English proficiency is required for admission to San Diego State University.
Benefits
The SDSU will provide a significant benefit to students by offering over 700 scholarship opportunities to support their educational goals. By applying to these scholarships, students have the opportunity to receive financial support that can help ease the burden of paying for college expenses, allowing them to focus on their studies and achieve their academic and career goals.
CURATED FROM: Scholarship-Positions