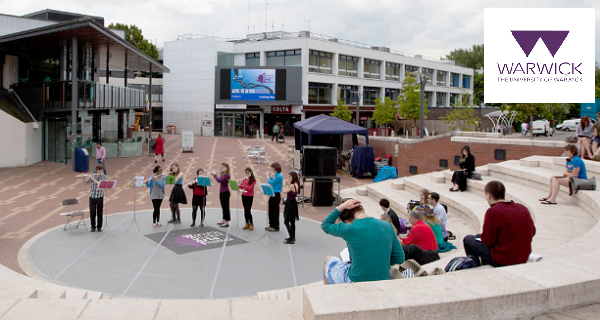 Scholarship Description:
The Warwick Taught Masters Scholarship Scheme is a program that offers scholarships to outstanding students who have been offered a place to study a taught Masters degree at the University of Warwick in the UK.
To be eligible for the scholarship, you must have applied and received an offer for a taught Masters course at the University of Warwick, be an international student, and demonstrate academic excellence.
The University of Warwick is a highly respected institution that consistently ranks in the top ten universities in the UK. It is a research-led university with a diverse and vibrant student community, with over 9,500 international students from over 150 countries.
As an international student at the University of Warwick, you will have access to a range of resources and support services, including English language support, international student societies, and visa advice. You will also benefit from the University's excellent academic reputation, world-class facilities, and a wide range of extracurricular activities.
Studying at the University of Warwick as an international student can be a challenging but rewarding experience. You will have the opportunity to meet and learn from students from all over the world, immerse yourself in a new culture, and gain valuable skills and experience that will help you in your future career.
Degree Level:
Warwick Taught Masters Scholarship Scheme 2023/2024, UK. is available to undertake Masters level programs at University of Warwick.
Available Subjects:
Following subject are available to study under this scholarship program.
Scholarship Benefits:
The University of Warwick will be offering the Warwick Taught Masters Scholarship Scheme to support eligible postgraduate students in 2023/2024. The Scheme has £500,000 to allocate and we expect to make a minimum of 50 awards. Awards are set at up to £10,000 per student and available to eligible Home fee status students from under-represented groups who wish to start a postgraduate taught masters course in 2023/2024.
How much could I receive?
The Warwick Taught Masters scholarships are valued at up to £10,000. The scholarship will be paid as a contribution towards your tuition fees.
Where a tuition fee is lower than £10,000, you will be awarded up to the amount to cover your tuition fee only. Awards are not transferable to stipends.
Eligible Nationalities:
This scholarship is open to international students.
Eligibility Criteria:
In order to be eligible to apply you need to be able to answer yes to all three questions in Part 1 and at least one question in Part 2. Applications will not be considered for those who do not meet this eligibility criteria.
Part 1 – General eligibility criteria
Are you applying for a full-time Masters course, or a part-time Masters course that will be studied over a maximum of 2 years, starting in October 2023?
Are you eligible to pay tuition fees at the Home fee rate?
Can you confirm that you do not already hold a Masters (or Integrated Masters) or PhD qualification?
Part 2 – Under-represented groups in Postgraduate Taught study criteria
If you started your undergraduate course prior to August 2016: You were in receipt of a full or partial maintenance grant* from the UK Government as an undergraduate?
If you started your undergraduate course after August 2016: you were eligible for a means tested maintenance loan from the UK Student Loans Company and your residual household income was assessed as £40,000 or less?
Are/were you in receipt of a special support grant support from the UK government for your undergraduate course?
Were you in receipt of Disabled Students Allowance whilst studying, or do you receive Disability Living Allowance or Personal Independence Payment?
Application Procedure:
How to Apply
All applicants are advised to read the Guidance Notes for applicants, The Guidance Notes provide full details about the required evidence and further information about eligibility for the scheme.
All required evidence must be provided by the application deadline. Applicants must have also applied for admission to the University by this deadline.
CURATED FROM: Scholarshipsads