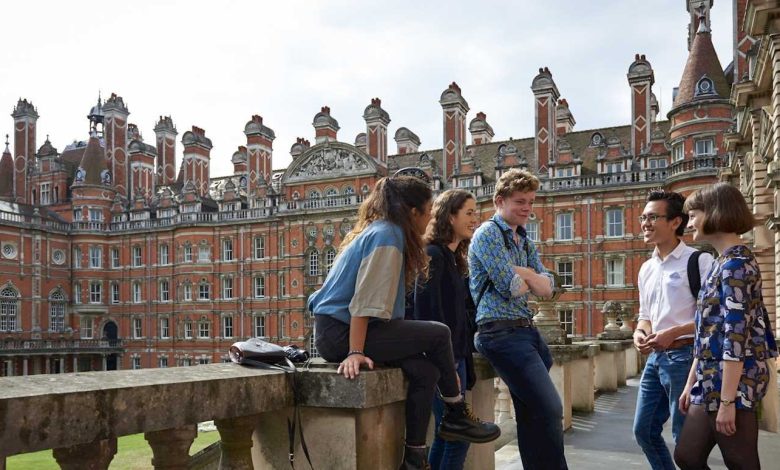 Scholarship Description:
Royal Holloway University of London offers exciting Computer Science scholarships that are perfect for aspiring tech wizards looking to make a difference. The scholarships support outstanding students who have the potential to become leaders in the field of Computer Science. Students who receive these scholarships benefit from world-class teaching, cutting-edge research, and state-of-the-art facilities.
Studying at Royal Holloway University of London is a unique and enriching experience that offers a friendly and supportive community of staff and students. Located in a beautiful campus in Egham, the University is only a stone's throw away from London, offering students the best of both worlds. From innovative teaching to a range of extracurricular activities, there is never a dull moment at Royal Holloway.
Students at Royal Holloway University of London benefit from personalized support and guidance from tutors and staff, ensuring that they achieve their full potential. From academic success to personal growth, students at Royal Holloway University of London are equipped with the skills and knowledge needed to succeed in their chosen careers. So, if you're looking for a world-class education in Computer Science and an unforgettable student experience, Royal Holloway University of London is the perfect choice.
Degree Level:
Computer Science Scholarships at Royal Holloway, Univ. of London, UK. is available to undertake Masters level programs at Royal Holloway.
Available Subjects:
Following subject are available to study under this scholarship program.
Computer Science
Artificial Intelligence
Data Science
Machine Learning
Scholarship Benefits:
Eligible Indian nationals who are domiciled in India (living in India at the point of application) will receive a £4,000 tuition fee reduction. All other eligible international students will receive a £2,000 tuition fee reduction.
Eligibility Criteria:
Am I eligible?
International fee status
Achieved a First Class Honours degree in a technical subject or
Achieved a First Class Masters Degree in a technical subject accompanied by a 2:1 Bachelors degree in any subject
Studying one of the following degrees with the Department of Computer Science:
Application Procedure:
How do I apply?
All eligible applicants are automatically considered.
CURATED FROM: Scholarshipsads