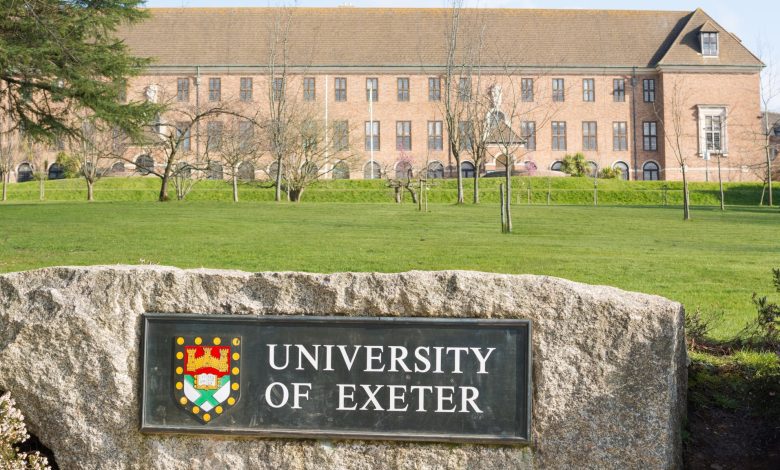 With the aim of providing a world-class education to highly qualified students, the University of Exeter is providing Global Leaders Scholarships for Indonesian students.
The study award is designed to award excellent students with outstanding academic performance who want to pursue a postgraduate programme at the university.Founded in 1955, Exeter University is a public research institution situated in Exeter, England. It provides a diverse range of undergraduate, postgraduate, and doctoral courses in scientific, humanities, and social science fields.
Why choose to study at the University of Exeter? The University of Exeter is an excellent choice for students seeking academic excellence and a balanced lifestyle. With a beautiful campus in a picturesque setting, the university offers high-quality teaching and research across a wide range of disciplines. Students can enjoy the cosmopolitan lifestyle of the city while having easy access to the stunning landscapes of South West England.
Application Deadline: 31st July 2023
Brief Description
University or Organization: University of Exeter
Department: NA
Course Level: Postgraduate
Award: £3,000 tuition fee contribution
Number of Awards: NA
Access Mode: Online
Nationality: International
The award can be taken in the UK
Eligibility
Eligible Countries: Students from Indonesia are eligible to apply.
Eligible Course or Subjects: Applicants can apply for a postgraduate programme at the University of Exeter.
These scholarships are available for all campus-based Masters Programmes excluding the following ineligible programmes: The Exeter MBA; MRes Global Political Economy; MRes Management; MRes Economics (Pathway to PhD); MRes Finance (Pathway to PhD); MSc Human Resources Management 24 or 30 months; MA International Film Business; Master of Public Administration (MPA) with Applied Study; Legal Practice Course (LPC); Graduate Diploma in Law (GDL); MSc Island Biodiversity and Conservation; Clinical Psychology programmes delivered by Clinical Education, Development and Research (CEDAR). All Postgraduate Certificates, Postgraduate Diplomas and Degree Apprenticeships (including teacher training (PGCE courses)) are not eligible. Fully online or distance learning programmes including MA Education (Online) and MSc Extreme Medicine (Distance) are not eligible.
Eligibility Criteria: To be eligible, the applicants must meet all the following/given criteria:
These awards are available to applicants who:
are a citizen/passport holders of Indonesia and therefore classed as International students for fees purposes
hold an offer to study an eligible campus-based Masters's programme at the University of Exeter commencing in September 2023
And will be received by those who go on to:
meet the conditions of that offer as set out in their offer letter, including paying a deposit if required
enrol on that programme in 2023/24
How to Apply: The applicants can apply online to the University. Students need to fill out the admission form after that they can apply for a scholarship.
Supporting Documents: Send scanned or certified copies of transcripts, one complete reference, personal statement.
Admission Requirements: For postgraduate study at Exeter you will normally be required to have obtained, or expect to obtain, a first degree equivalent to at least a UK 2:2 Honours degree. You will need at least a 2:1 or its equivalent in order to be considered.
Language Requirement: If you are not a national of a majority English-speaking country you will need to submit evidence of your proficiency in English to the UK Visas and Immigration (UKVI) and University's required standards
Benefits
The University of Exeter will provide the award amount of £3,000 reduction in the first year in the UK.
CURATED FROM: Scholarship-positions