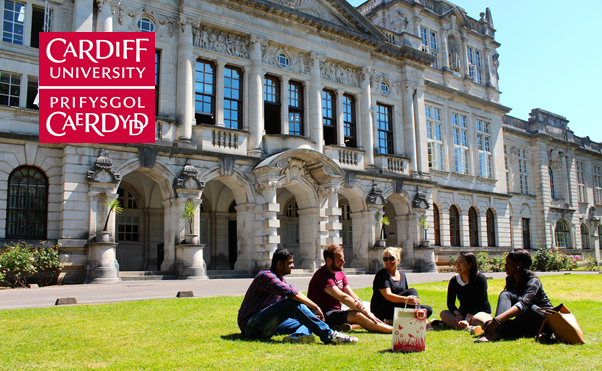 Cardiff University is delighted to offer the Undergraduate International Excellence Scholarships for 2023. The program offers 5 full-fee and 5 half-fee awards to international students who can demonstrate their academic potential.
The awards are open to all new international students starting a three-year degree program in September 2023. Selected students will receive full-fee and half-fee awards to support undergraduate study at Cardiff University.
Cardiff University was established in 1883 as the University College of South Wales and Monmouthshire. As one of the top public universities in Cardiff, United Kingdom, it is a top five university for research excellence.
Why study at Cardiff University? With over 300 courses to choose from, join Cardiff University and benefit from its excellent facilities, a great student experience and as a graduate, be in demand by leading employers. It has an acceptance rate of around 20%
Application Deadline: 12 May 2023.
Brief Description
University or Organization: Cardiff University
Department: NA
Course Level: Undergraduate
Award: Full-fee and half-fee scholarships
Access Mode: Online
Number of Awards: 10
Nationality: International
The award can be taken in the UK
Eligibility
Eligible Countries: the United Kingdom
Acceptable Course or Subjects: The scholarship will be awarded for all three-year full-time undergraduate programs included in the scholarship scheme.
Admissible Criteria: To be eligible, the applicants must meet all the following criteria:
Applicants must be classed as an international students for fee-paying purposes
be self-financed and not in receipt of non-repayable funding from alternative sources
be holding an offer for an eligible undergraduate degree commencing in September 2023 at the point of submitting a scholarship application
be able to evidence that you meet all entry requirements of your chosen course, including English language requirements by the required UCAS deadline
How to Apply
How to Apply: To apply for the scholarship, applicants must be holding an offer to study at Cardiff University on an eligible program and submit a completed application for the scholarship by 12 May 2023.
Undergraduate full-time applications to the university are submitted via the Universities and Colleges Admissions Service (UCAS).
Supporting Documents: Applicants must submit all the following documents to support undergraduate application:
Personal statement
Copies of certificates or transcripts
Proof of English language proficiency
Admission Requirements: Most of the undergraduate courses usually require ABB – AAA grades at A-level or 30-36 points at IB. All applicants must meet all the entry requirements to study at Cardiff University for undergraduate study.
Language Requirement: All overseas applicants whose first language is not English must have a standard level of English that will enable them to benefit fully from their course of study. The majority of our courses request an IELTS score of 6.5 or 7.0. Check full English language qualifications.
Benefits
Cardiff University will award 5 full-fee and 5 half-fee scholarships to undergraduate international students who applied for three years of study.
Scholarships will be awarded to students holding offers on three-year programs only. If they change to a four-year or five-year program once enrolled at Cardiff University funding will only be awarded for the first three years of study.
The scholarship is available for full-time and Cardiff campus-based programs only.
CURATED FROM: Scholarship-Positions