Getting a UK visa for those people looking to emigrate to the UK is no easy task especially when you consider the implications. Nevertheless, when you understand the system it's not prohibitively complex.
First you need to work out what kind of visa you need. Anyone moving to the UK for longer than six months needs a visa, even if you're coming from Commonwealth countries like Australia or New Zealand. Americans need a visa too. If you're coming from the European Economic Area, you don't need a visa.
In the last six years visa types have been overhauled and there is now a points system for UK visas.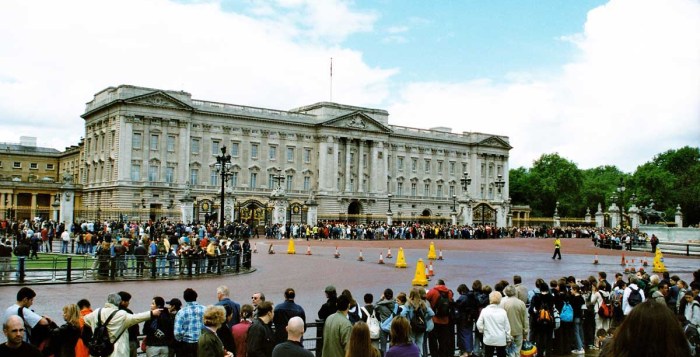 The Points System:
In each tier an applicant has to score a sufficient number of points to gain entry clearance, or to extend their leave to remain in the UK.
The tiers are graded differently: Tiers 1 and 2 are graded on a points system for their ability, age and experience, and there's the opportunity to gain points by being able to work in a category where workers are in short supply.
Tier 4 is graded on three areas: having a valid confirmation of acceptance for studies at a UK university or college, possessing an acceptable level of English ability and having enough money to cover both fees and living expenses.
Tier 5 is subdivided into six categories: creative and sporting, charity worker, religious workers, government authorized exchange, international agreement, and youth mobility scheme. If you're applying under the first 5 categories, you're awarded points for having a sponsor and a valid certificate of sponsorship. A certificate of sponsorship is a unique number proving that an authorised body has agreed to sponsor you, not a physical 'certificate.' Sportspeople also have to have a certificate from their sport's governing body which certifies that they are internationally established at a high level. For those applying under the youth mobility scheme, points are awarded if you come from certain specified countries: Australia, Canada, Japan, Monaco, New Zealand (this is how many young New Zealanders get their 'OE,' or overseas experience), Republic of Korea, and Taiwan; they also need to be between 18 and 30 years old and have at least £1, 800 available to them in cleared cash funds.
For a guide to the points system in more detail and to figure out how many points you will receive, go here.
Tier 1 Visas
Tier 1 mostly deals with people who are regarded as having exceptional talent or who are coming to the UK as entrepreneurs or major investors.
Tier 1 visas include:
Entrepreneur visa. This is available if you want to set up or run a business and you have more than £50, 000 to invest. If you get this visa type you can switch it to another type once you're in the country, and you can bring your family with you.
Exceptional talent. This visa type is for people who are endorsed as experts by a designated competent body as a leader in arts or sciences, or as someone who has the potential to become one. You can bring your family with this type of visa.
General visas in tier 1 were for people who were on the Highly Skilled Migrant Programme, which has been phased out and replaced by a points system. These are no longer in use.
Graduate Entrepreneur visas are for people who have been endorsed as having a workable business idea – eligibility requirements apply, you'll need certain documents, and the visa can be extended or switched once you're in the country. You can bring your family.
Investor visas are for people who have £1 million or more to invest in the UK – eligibility requirements and fees apply, and the visa can be extended or switched. You can bring your family on this visa type.
Tier 2 Visas
Tier 2 deals with skilled workers who have a job offer in the UK, as well as various other categories like airport-based ground staff, nurses, student union sabbatical staff, seafarers and named researchers and the foreign correspondents of overseas news organisations.
Tier 2 visas include:
General visas, which are for people who have been offered a skilled job in the UK. Eligibility requirements and fees apply, and there are required documents. General tier 2 visas are subject to an annual cap of 21, 700, though this number doesn't include people who are switching to this visa from another visa type from inside the UK.
This visa type can be extended or switched, and you can bring your family on this visa type. You need a certificate of sponsorship from a licensed sponsor, and other conditions related to your sponsor apply too. For instance, you'll need to have an appropriate salary offered to you on your arrival – £20, 500 or more, with certain exceptions like being a member of a religious order or ground crew for an airline. You'll need to have £945 in savings – which the UK government says is enough to support yourself while you're making the transition. You have to have had this money in your bank account for 90 days before you apply, so you can't just use your last pay cheque – and you will be asked for proof. The only exemption to the savings requirement is if your sponsor is 'A'-rated, ' and they have stated on your behalf that you won't claim benefits while you're in the UK: in other words, they take responsibility for you!
Just like many sponsored work visa schemes, the UK's sponsored work visa is restrictive. You can work in a second job – but only in the same sector as the job you're sponsored for and not for more than 20 hours a week. You can't own more than 10% of your sponsor's shares unless you make over £153, 500 a year. And you can't get public funds or start working before you get the visa. You can bring your family members with you – on certain conditions, if they're dependants, apply for their own visas and each family member has £600 available to them in savings under the same terms as the savings rules outlined above. On the other hand, with this visa you can leave and return to the UK, study as much as you like so long as it doesn't interfere with your job, and there's an option to extend the visa or to switch to a different visa while you're in the UK.
The rest of the tier 2 visas are for sports and creative workers and for a variety of options meant for large companies to move staff between one branch and another in different countries, like the Intra Company Transfer (ICT) and established staff visas. There's also a graduate trainee visa and a skills transfer visa for those travelling to the UK to either teach or train in work-applicable skills.
Tier 2 points are awarded for qualifications, future expected earnings, the type of sponsorship you have and on your English language skills and the money you have available for maintenance.
Tier 3 Visas
Tier 3 was designed to be used for low-skilled foreign workers to fill specific UK labour shortages but it has never bee used and is currently suspended by the government.
Tier 4 Visas
Tier 4 visas are variable-duration student visas: to qualify you need to have already been offered a place with a UK university or college, meaning that most tier 4 applicants will be guided through the process by their educational institution.
Tier 5 Visas
Tier 5 applicants are limited to 12 months, except for youth mobility and international agreement schemes applicants who get 24 months. You need at least 30 points to qualify: again, see the points system calculator to find out more.
Getting a UK visa can be the first step to building your life in Britain, but it isn't the last: many visas are time limited and have to be renewed or extended periodically, and after between 6 and 15 years you might find that your visa can't be extended further. If you want to put down roots in the British Isles, applying for citizenship would be the final legal hurdle to building a permanent life in the UK.