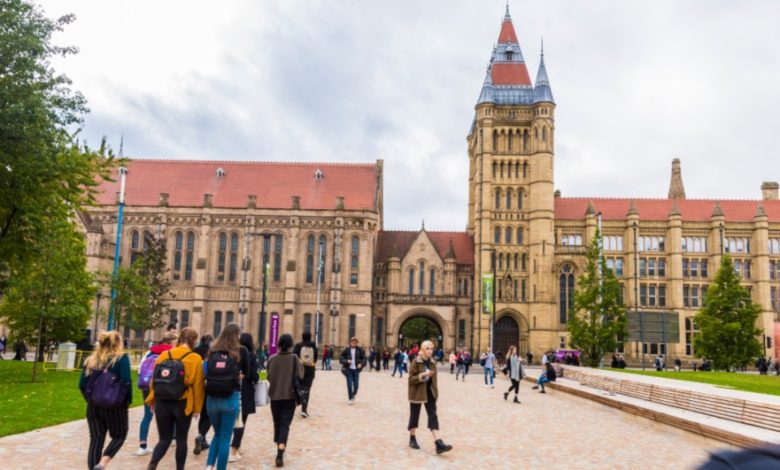 Scholarship Description:
The University of Manchester offers the Global Futures Scholarship to international students who wish to pursue a master's degree program at the university. The scholarship is designed to support students who demonstrate academic excellence, leadership potential, and a commitment to making a positive impact in their communities.
This scholarship is open to both undergraduate and master's students holding an offer from The University of Manchester. Evaluation will be based on academic merit and the quality of your scholarship application.
The Global Futures Scholarship is a highly competitive scholarship, and only a limited number of scholarships are available each year. Therefore, applicants are advised to apply as early as possible and to ensure that their application materials are of the highest quality.
The University of Manchester is a highly reputable university that attracts a diverse student body from all over the world. As an international student at the university, you will have the opportunity to experience a vibrant and multicultural environment and benefit from the university's excellent academic resources and facilities.
The University of Manchester is committed to supporting its international students and offers a range of services and resources to help them settle into life in Manchester and make the most of their time at the university. These include orientation sessions, English language support, social and cultural events, and dedicated support staff who can provide advice and guidance on a range of issues.
Additionally, the university offers a wide range of student societies and clubs that cater to the interests and needs of international students, which can be a great way to meet new people, make friends, and engage with the wider university community.
Overall, studying at the University of Manchester as an international student can be a rich and rewarding experience, providing you with the opportunity to develop your academic skills and personal growth while immersing yourself in a dynamic and diverse community.
Degree Level:
Global Futures Scholarship 2023, The University of Manchester, UK. is available to undertake Masters, Bachelor level programs at University of Manchester.
Available Subjects:
Following subject are available to study under this scholarship program.
Scholarship Benefits:
The University of Manchester is proud to offer awards totalling more than £2.9 million to international students starting their studies in September 2023.
Eligible Nationalities:
The level of award, eligibility criteria and application deadlines differ for each region so check your country profile for specific details:
Eligibility Criteria:
To be eligible for a Global Futures Scholarship, you must be living in one of the countries listed below and be self-funded (not sponsored).