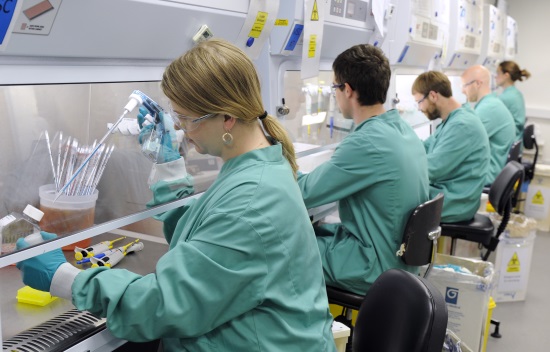 For those, who are seeking a fellowship program, there is a great opportunity out there. Industry fellowships are being offered. Talented scientists and engineers from industry and academia can now move between the sectors with the long-standing scheme that enables their mobility. Applications are now open and invited for The Royal Society Industry Fellowships. If you show interest, you should then learn details and apply accordingly.
Information about The Royal Society Industry Fellowships
The Royal Society offers these industry fellowships, which are parts of its mammoth science and industry programme that strive to promote the importance and value of science by establishing connections among the industry, academia, and government.
These fellowships are open to both industrial and academic researchers from early to senior career stages. Currently, the scheme is funded by The Royal Society.
Available Fields
Your research area has to be within the remit of the Royal Society's natural sciences which consists of but is not limited to chemistry, biological research, mathematics, engineering, and physics. The applicants may check the full list of the fields which are supported by the Royal Society.
Eligibility Criteria
To be considered for this opportunity, you need to meet the eligibility criteria.
Applicants should have a PhD degree or they are of equivalent standing in their profession.
Applicants possess a permanent post or they have an open-ended contract in either a not-for-profit research organization, university, or industry in the United Kingdom.
Applicants should be at a stage in their career where they would benefit particularly from strengthening or establishing personal or corporate links between industry and academia as a foundation for long-term development and collaboration.
Note: Scientists with disabilities are welcome to apply. The Royal Society provides adjustments to ensure that they can participate in the process of selection fully.
Financial Coverage
This scheme endows the students/applicants with a basic salary while on secondment. The employing organization continues paying pension contributions and national insurance.
£4,000 per year in research expenses could be claimed. They might be used to support summer studentships at £2,000 per annum. As far as the summer studentship is concerned, it allows the students to work on an industrially related research project under the supervision of the award holder and in collaboration with the host organization. Students will be invited at the end of their projects to present their work at the annual Industry Fellows Networking occasion conducted at the Royal Society.
Research fellows can also be provided with financial support for attending conferences, invited talks, or collaborative research visits directly relevant to their fellowship. Requests for these expenses are considered on a case-by-case basis.
As far as the tenure of these awards is concerned, it can be any period up to 2 years full-time or a maximum of 4 years pro rata i.e. an award might be held at 50% part-time for 4 years enabling fellows to maintain/establish links with their employing institution with more ease.
Deadline for Applications
The last date to submit the applications for this fellowship opportunity is 29th March 2023.
How to Apply for The Royal Society Industry Fellowships
The application submission is simple and online. Interested applicants should submit their applications through the Society's grant management system Flexi-Grant. Visit the official website to learn details, the application process, and submission.
CURATED FROM: GrabaScholarship