You may be dreaming of a Move to Canada soon but you really don't know if this would be a good decision or not. There are certain things one needs to keep in place if you must stay cool and live happily in Canada.
Canada's CTV News provides this article that reminds the reader about the need for lots of money, particularly if one wishes to live in Canada's most popular cities. The chart at the bottom of the article is very informative (Please respect that this article belongs to CTV News and contains information provided by the Royal LePage House Price Survey, and latest and historical numbers from the Toronto Real Estate Board and the Real Estate Board of Greater Vancouver.) :
http://www.ctvnews.ca/canada/in-charts-tracking-house-prices-in-canada-s-hottest-housing-markets-1.3373632
If your immigration application was successful do you think you could survive in Vancouver?
The above refers to purchasing a home. However, when residential property prices are high do not expect any rent bargains.
There are several websites that provide a lot of information about residential rentals in Canada. One of them is Padmapper. Here is Padmapper's Web page for Greater Vancouver:
https://www.padmapper.com/apartments/vancouver-bc
An immigrant who hopes to have a good life in Canada would do well to have a look. While I cannot confirm the accuracy of the rental listings in the website there is a lot of other information on the Web that you can use to cross-check.
A close examination will show that there are no niche neighborhoods in Greater Vancouver that offer reasonable rentals, none. Nor are there in the Greater Toronto Area.
Imagine what this situation is like for the many people who have migrated to Greater Vancouver from other parts of Canada. Unless they have very good jobs (Not that many Canadians do.) they might tell you life is not so good.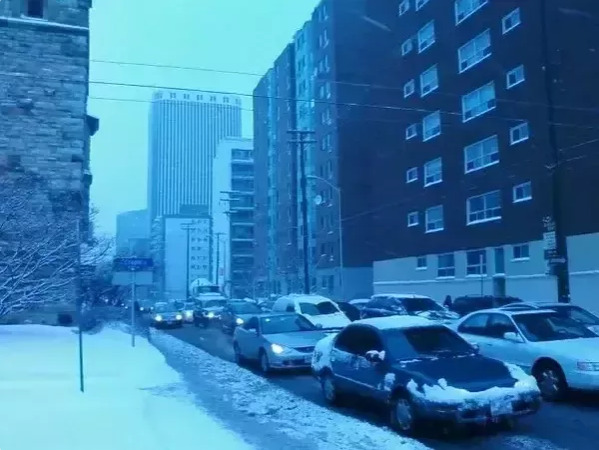 Checkout few pros and cons of taking a move to Canada:
The pros are:
Free healthcare: Really? What about the ridiculous tax rates which go into funding the "free" healthcare. You are much better off in a country where you pay lower taxes and pay for healthcare yourself.
Safe country: Really? You might live longer in a war torn country. If your heating breaks down in the middle of winter in Canada, you wont live for more than 20 minutes, i'm sure about it.
Nice & friendly people: Really? Most people I have come across are grossly insecure and xenophobic and use "niceness" to cover it up.
Developed Country with many amenities: In reality, Canada is not a "country" technically. It is a very large piece of cold, unlivable land with lots of timber, oil and natural gas. Large multinational corporations have been set up by the queen to exploit these resources and the people (employees) are treated like slaves. Trust me, if your manager give you a bad reference, your life is pretty much over.
Multi cultural and ethnic diversity: Maybe only at McDonald's where most immigrants are forced to work. Most white collar jobs are dominated by Irish people.
The cons are:
Notoriously corrupt job market: You are supposed to run around asking complete strangers(who are lucky to be employed) to help you find a job. They call it "networking". Common sense dictates the recruiters are supposed to READ your resume and select you for your experience and your qualifications. But recruiters here hire only people they know so that they able to collect a return favor some day in the future. They call it "getting your foot in the door". The whole process is based on referral and it does not matter at all how much you know, what you studied or what your skills are. The whole recruitment industry in Canada stinks of nepotism, corruption and unprofessional hiring practices.
High rents, insurance and cost of food: Dairy, meat, vegetables, bread and everything else is very expensive. It is difficult to eat a decent meal on budget. Car insurance costs a lot, and rents are high, even in most inaccessible suburbs.
Take your time to decide what you want best before making a move. And if you have decided to Move to Canada, then read this article on how to Travel to Canada through Express Entry Application. Click HERE to read now.