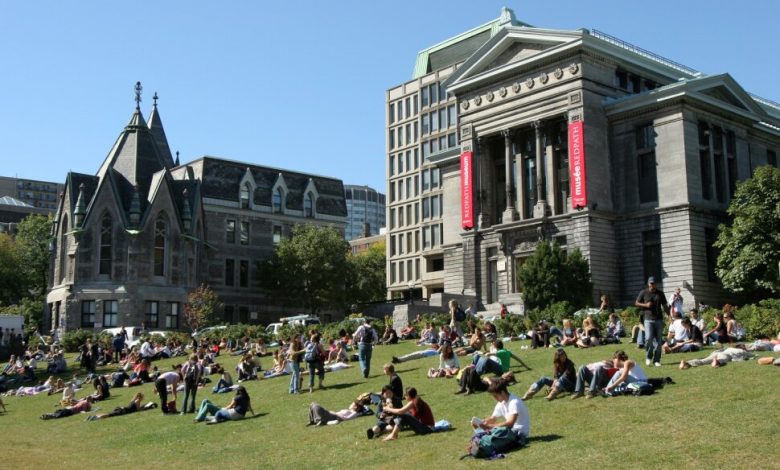 The fact remains that international students would like to study in Canada because of the higher-ranked universities and the quality of education. McGill University is among the best and top-ranked universities not only in Canada but also in the world. The university is offering need-based financial aid for future undergraduates. Applications are now open for McGill University's Entrance Bursary Program. If you are interested, you may then learn the details and apply accordingly.
Information about McGill University's Entrance Bursary Program
The university provides financial assistance to qualified undergraduate students who are in need. There are entrance bursaries available for students from low to modest-income families demonstrating financial need.
Those students, who are eligible to apply for this financial assistance, include:
Newly accepted, first-year, first-degree undergraduates, and
Who are newly accepted, first-year undergraduate direct entrants to professional programs in Medicine and Law (with a prior degree).
The Goal of the Program
As far as the goal of this program is concerned, it is to make McGill University more accessible to those students facing financial hardships by supplementing other funding resources like Indigenous Band Support Funding, Government Aid, Part-Time Work, Other Sources of Funding, and Parental Support.
Eligibility Criteria for Entrance Bursaries (McGill University Scholarships)
If you like to be considered for this bursary program, you have to:
Enroll in a full-time degree program available/offered at the university.
Show financial need, including your intention to apply for government student aid and/or indigenous band support funding.
Note: Students who are registered with the Student Accessibility and Achievement could be eligible for financial aid while they pursue a reduced course load.
Financial Coverage
There is a perk – any student who receives this form of aid will automatically be approved to search for employment through McGill University's Work Study Program upon their application via Minerva.
Entrance bursaries range in value and award amounts are determined by:
The level of need presented by both the students and their families, relative to other applicants
The tuition fee rate charged is based on the study program and residency of the student (International, Quebec, rest of Canada)
These awards are not automatically renewed in the following years, students could nonetheless continue to receive assistance via the university's In-Course Financial Aid Program.
Note: Applicants are advised to check complete details about the finances available to them on the official call for financial assistance.
Deadline for Applications
The last date to submit the applications is 30th June 2023. It is recommended to apply within 30 days from the date of formal acceptance to the university because funding is often limited and offered to students on a rolling basis until the resources are exhausted.
How to Apply for McGill University's Entrance Bursary Program
There is a procedure for application submission for a scholarship. Interested applicants are advised to check on the official page under the 'How to Apply' heading. It has to be followed by the applicants. Visit the official call for financial aid for the details and the application procedure.
CURATED FROM: GrabAScholarship