We bring you a step by step guide on how the Canada Express Entry program works, how to travel to Canada and secure a job and how to go about your own application for an easy move to Canada without obtaining help or paying agent fees. The steps are clear and well emphasized for you to easily understand and follow. Visit the included links to perform necessary actions which will enable you make an easy application for a Canadian Visa.
According to The World Economic Forum, Canada ranks 3rd in The World Best Places to Live. Do not bother about what rank your country is, your country might never be on the list. If you want peace of mind, comfort for you and your family, Canada is the right place to be.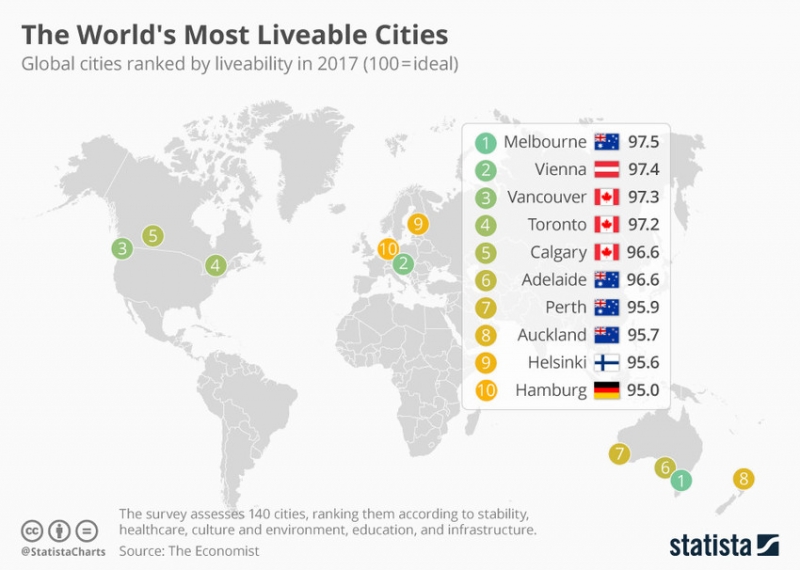 SAVING UP FOR YOUR TRAVEL
A single applicant will spend close to $1700 for documentation. The POF(Proof of Funds) required by a single applicant is $9392, this is to prove to the Canadian Government that you have enough funds in your account pending when settled down in Canada.
The POF increases as the family size increases. If you ever want to go to Canada, start saving up now.
STEP BY STEP ON GETTING STARTED WITH YOUR CANADA EXPRESS ENTRY APPLICATION
Step 1
Travel to Canada and work by first finding out if you are eligible. You can take the quiz by clicking here to know your eligibility.  You will be required to fill in your language test scores (IELTS). The minimum target for the language test is 8777 (Listening – 8, Reading – 7, Speaking – 7, Writing – 8), you can use this values for the test.
You will be required to provide the amount (POF) you have for your family size. Click HERE to know your family size amount.
– Step 2
Calculate your point using the CRS (Comprehensive Ranking System) Calculator.
The CRS is a points-based system that is used to access and score your profile and rank it in the Express Entry pool.
The CRS ranks eligible candidates for immigration to Canada through Express Entry under the following components:
 Core/human capital
 Spouse or Common-Law partner factor
 Transferability factors
 Additional points (Such as Canadian study experience, a sibling in Canada, or French language ability)
There are a total of 1200 points available under the Comprehensive Ranking System.
For candidates without an accompanying spouse or common law-partner, there are:
maximum of 500 points available for core human capital factors
maximum of 100 points available for skill transferability factors
600 points available for either a provincial nomination
up to 200 points available for qualifying offer of arranged employment
30 points for Canadian study experience
Up to 30 additional points for French language ability combined with English Language ability
15 points for a sibling in Canada
For candidates with an accompanying spouse or common law-partner, there are:
maximum of 460 points available for core human capital factors of the Principal applicant
maximum of 40 points for the core human capital of the spouse or common law-partner
600 points available for either a provincial nomination
up to 200 points available for qualifying offer of arranged employment
30 points for Canadian study experience
Up to 30 additional points for French language ability combined with English Language ability
15 points for a sibling in Canada ( 1 sibling of the principal applicant and the accompanying spouse is considered)
Click here to calculate your score.
– Step 3
Find out what your work NOC (National Occupational Classification) is.
The NOC system is used to classify jobs. If you have worked different jobs, you can combine the experiences as long as one of them is at least for one year.
Click here to check your NOC.
– Step 4
Register for your Language test IELTS General Test.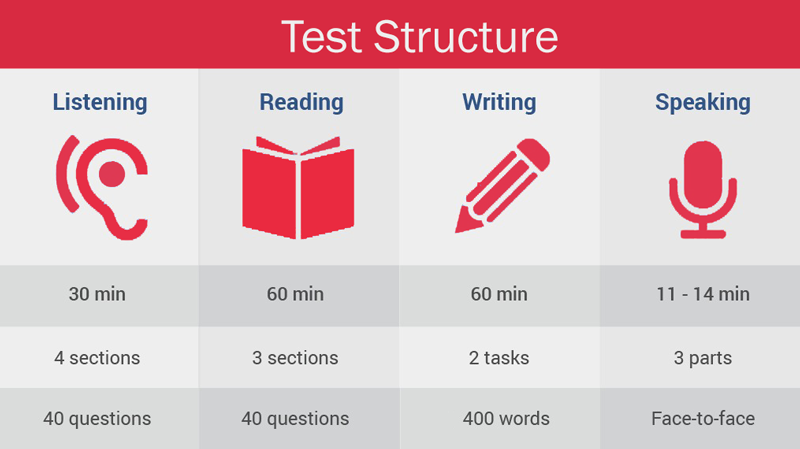 It is advisable to give yourself a minimum of 2 months to prepare for the language test. Everyone applying for the Canadian Express Entry is required to take a language test to show proficiency in either English or French. If you can prove both, you have an added advantage. The cost attached to this test is $187.5.
The IELTS is in 4 parts; Listening, Speaking, Reading and Writing. Your Speaking test may be on a different date from your writing, reading and listening tests. You will be able to pick up your result 15 days after your main test date.
There are 2 major bodies that handles the IELTS exam but we will be focusing on the most popular which is :
Click here to register for IELTS with British Council
Kindly note that for the Express Entry program, you are required to write the IELTS General Test, not the academic test (this is for study purposes).
Here are practice tests British Council practice tests,  IELTS Online tests  to help you prepare for IELTS. Kindly ensure you take this practice tests serious as it goes a long way to attaining a good result.
– Step 5
Prepare your documents for WES (World Education Services) evaluation.
In order to save time, you can carry out your WES evaluation while you are preparing for IELTS.
World Education Services (WES) is designated by immigration, refugees and Citizenship Canada (IRCC) to provide Educational Credential Assessment (ECAs) for degrees and diplomas earned outside Canada.
You can decide to evaluate your most recent degree or all your degrees. The IRCC only requires your most recent and highest degree. For example, you have both a Masters and Bachelors, you will only have to upload your Masters degree in your WES profile.
Below is the process to create your WES profile:
Click here to register  an account with WES
Fill out your profile and provide information about your degree. Endeavor you make sure every detail is correct and please do a cross-check over and over again.  Once you insert all your degree details, the WES system will automatically pull up all documents you are required to send to them for verification. What will be required for a Nigerian degree is ( Degree certificate, Academic transcripts, Final Secondary Examination results and WAEC/NECO scratch card)
Pay the evaluation fee of 220 CAD and courier fee of 85 CAD. You will receive a unique WES number once payment is made.
 Send your required documents to WES. Follow all instructions please!. All transcripts and documents must be sealed and signed and stamped across the seal fold of the envelope and all envelope must have your WES number on it.
Wait for WES to receive your documents and complete your verification. It takes 20 working days form when they receive all your required document for them to send you an evaluation report. This report is what is needed for your application.
– Step 6
Create an Online Express Entry Profile
Now that you have your language test results and WES evaluation report, you can can now go ahead to create your profile. Click here to create your express entry profile. The profile window will be open for 60 days after which it will be closed so ensure you complete it as soon as you can. Likely questions you will come across is your work history, test scores, degree details etc. All these details will add up to make your CRS. Once your profile has been completed, go ahead and submit.
You have now officially joined the Express Entry Pool.
– Step 7
Wait for ITA (Invitation To Apply)
Once you are in the pool, you are eligible to be issued an ITA. The ITA is an auto-generated correspondence issued to Express Entry candidates through their account. The ITA is issued to candidates who rank the highest in a round of invitations based on their score in the CRS. Every 2 weeks a draw is made from the pool of submitted Express Entry profiles and you are in the pool with several others.
The Cut-Off score is determined by the number of selections the committee plans to choose from that draw. Click here to see the list of cut-off scores.
If you are one of the top candidate with high score, you can receive ITA in the next draw from when your profile was submitted.
Also while waiting for ITA, you can register in the job bank and start searching for jobs in Canada
– Step 8
Apply for a Canadian Permanent Residency (PR)
Now that you have ITA, you can now prepare your application and submit. The cost for the application fee and PR is $705 per adult applicant and $135 per dependent children. You have only 60 days to complete this application!
Below are the documents required:
IELTS results
Digital photographs
WES verification report
Medicals – Click here to find approved list of panel physicians to carry out medical examination in Nigeria
Police Certificates – If you have lived in a country for more than 6 months at a stretch, since you turned 18 or within the last 10 years, you will have to include police reports from each of these countries including your home country.
International Passport bio datapage
Reference or Work experience letter from all former and current employers listed on your Express Entry profile.
POF (Proof of Funds) – You must provide a letter from your bank stating you have the required funds needed for your relocation. See the image above to know your required POF
Other documents including marriage certificates, birth certificates etc. Click here for more details
Once you have all documents, you will be able to fill out your application on the portal and upload scanned copies of your documents.
– Step 9 
Wait for bio-metrics
At some point, you will be invited for bio-metrics
– Step 10
Wait Wait and Wait for the Golden Mail.
After submitting the documents and paying all necessary fees, the Canadian immigration officer verifies the documents and information you have provided. This generally takes about 6 months depending on the immigration visa office where your application has been sent for processing.
There are different visa offices that process applications in your country and you do not have control over where your application will be forwarded to.
– Step 11 
Once you receive the Golden mail, you are now ready to send in your passports. Your international passport will be sent to the appropriate Visa processing Office. Your PR approval will also come with a deadline when you have to enter into Canada.
– Step 12 
Get on board and Travel to Canada.