Whatsapp has a lot of hidden features which many users might not know. WhatsApp group discussions can be awfully boring if you are added without your consent. We've finally developed a patch for it, in the form of a new trick that lets you choose who to add you to group discussions and fortunately, there's also a way to stop this.
Recently we confirmed that it is fairly common in India that a total stranger from different parts of the world and who is not even in your contact list and maybe don't speak the same language will add you to a strange group chat either for scam messages or for political propaganda.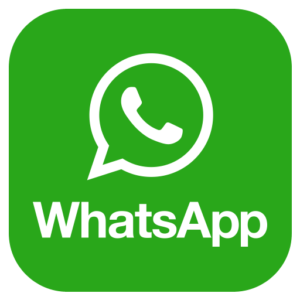 It a really a piece of good news that this new WhatsApp Unknown tricks That stop Friends or strangers From Adding You To Unwanted group chats or discussions especially those annoying conversations with your extended family, and those toxic friends from college you thought you'd finally left behind.
Recently WhatsApp developed a new feature whereby a user will be forced to take permission from you before adding you to an unknown group discussion.
In the early days of the WhatsApp app, only people you have in your contact list are allowed to add you to any group discussion but recently strange numbers add you to group discussion without your permission.
Wabetainfo recently released screenshots of the new feature of WhatsApp. Wabetainfo is a reliable site that scans a new version of WhatsApp before it is being released for downloading and spot out screenshots of new features in the new version.
WhatsApp is finally expanding its tests, adding the Group Privacy settings for a lot of iOS and Android users," According to wabetainfo. This new tool is being tested in India since April and it's now being available to everyone in other countries according to wabetainfo, following an update whereby you will be able to manage group settings which we don't know when it will be released yet.
Procedures
1. Click WhatsApp Settings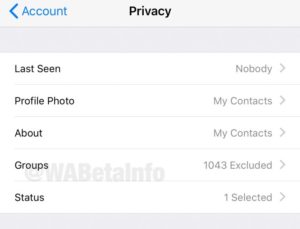 2. Go to Account
3. Click Privacy > Groups.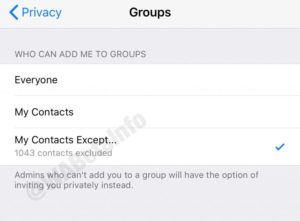 4. You'll be shown three options for who you want to limit uninformed invites to: "Everyone", my contacts" and "my contacts except".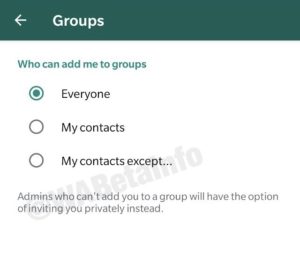 The first means anyone, strangers etc can add you to group chats without permission, while the second limits this power to people in your contacts. Users who are not in your phone contact list have to send you an invite in a private message. You will have 3 days to either accept or decline the invite before it expires.
The last option lets you block some of your contacts from adding you to group chats while giving the rest of them the power to do so. With this new feature, you can stop some of your annoying cliques from adding you to several group chats that bug with spamming messages and scam pieces of information.
This is just a clue to the feature that will be released which we can't tell the exact time it will be released, but try and check back while we keep you posted.