Starting a business in Australia for many people looking to emigrate to the country can be a dream come true – to say nothing of a way of qualifying for a visa under Australia's fiercely complex visa system.
While getting into Australia can be a challenge, getting into business in Australia is relatively easy. With just two days' worth of regulatory hoops to jump through, Australia is the fastest place in the world to set up a business.
If you're planning to move to Australia and set up a business, that will affect what visa you need. Check out our guide to the Australian visa process for more information, or the Australian government's guidelines for business visa applications.
If you already have Australian residency, or once your visa situation is sorted out, you can begin the process of starting a business in Australia.
The first thing you'll need to do is write a business plan. Like starting a business anywhere, your business plan is what you'll show potential financial backers when you want to convince them that your business idea is sound, and it's for you, too: you'll find yourself referring to it as you build your business.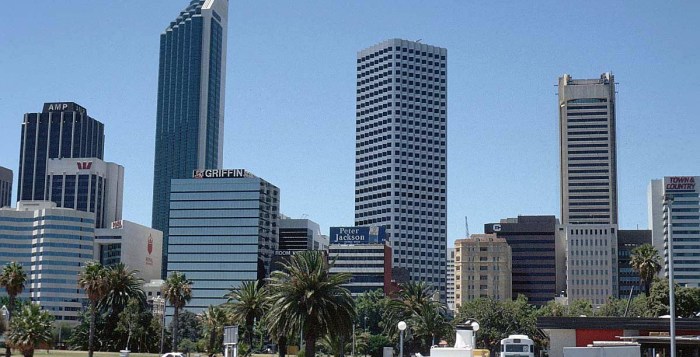 Which Business Structure is Right For You?
You'll also want to look into business structures. These mirror British company structures more closely than some other English speaking destinations – in Australia, a sole trader is a sole trader. Other legal structures are partnerships, companies and trusts. Unless you're establishing a business with a high turnover where large sums of money will be involved, a sole trader or partnership might be your best choice – setting up a business like this in Australia is inexpensive and simple, where setting up a company is expensive.
The flexible, LLC-like corporate structures that America has introduced in recent years aren't available in Australia yet – you'll still be faced with a choice between either doing business as yourself, taking all the benefits and shouldering all the risk, including risking personal assets, and working through the structure of a company or trust and giving up control, paying substantial sums and facing a burden of diligence in return for asset protection.
Much like the UK, some of the decision about which legal structure to choose will boil down to tax considerations. If you're a sole trader, you'll pay income tax on everything you make at the standard rates: in Australia, that's nothing on the first $6, 000, and 15% of everything you make under $37, 000 but over $6, 000. From $37, 001 to $80, 000, you'll pay a flat $4, 650 plus 30% of each dollar you make over $37, 000. Both the flat rate and the percentage go up until you pass the top tax rate which applies to incomes of $180, 001 and over, and these taxation rates don't include the Medicare levy, which is 1.5% of every dollar you make.
Different tax rates apply to residents and non-residents, but the take-away is the same: if your business doesn't make a very large amount of money, it makes more financial sense to be a sole trader, saving yourself the fees associated with a more complex business structure. If you have a higher turnover you can save tax and other outgoings by being an employee of your own company. If you're not sure which category you fall into, a consultation with an Australian lawyer might help.
Depending on what your business does, you might also need to look into insurance and intellectual property protection laws – patent law in Australia is similar to in Britain, but sometimes you'll need to have a patent in the UK before you can get one in Australia.
Location Location Location
The next thing you'll need to do is decide where you want your business to be. Choosing a location comes with obvious challenges – footfall and passing trade are serious issues if you run a coffee shop, for instance. Less local businesses or more specialised ones can hope to attract trade from the surrounding area, but it's a good idea to have a financial advisor to discuss these matters with, and if they have local knowledge pertinent to the area you want to live and work in, so much the better.
Australia is consciously business-friendly. There are several 'business incubator' units available in most locations; these are buildings designed to serve as a halfway house between home-based microbusinesses and larger enterprises, and a quick search will reveal those in your area. It's worth looking at the sites of the territorial as well as the national government since a lot of this provision is at the territorial level.
You might also be in a position to look at leasing or buying business premises; both options come with the advantages and disadvantages they have anywhere. A lease locks you into rent hikes but lets you leave at the end, keeps you from any capital gains on the building but limits your liability, protects you from building-related costs but leaves you looking for a renewal or new premises periodically, which can disrupt trade.
Taxation and Taxes
Finally as a business owner you'll be liable for business taxes of various sorts. These differ in different territories; territories have their own parliaments and in some ways are more autonomous than US states. The business centres of the territories – Western Australia, Northern Territory, South Australia, Queensland, New South Wales, Victoria, Tasmania and the Australian Capital Territory – are the places to look to find out which additional taxes you'll be liable for as a business owner. Here, you'll also find details of schemes set up to help small business owners succeed.
In most territories, business licenses are relatively easy and fast to acquire, and Western Australia's license finder offers functionality you'll find at most territorial business portals, letting you browse for the sector your business best fits and then picking out for you the type of license you need to apply for.
Australia's legislative and regulatory hurdles are relatively few and easy to surmount – but you'll also need to deal with the same challenges any small or new business owner faces. If you're an experienced business person, you've been through all this before; if you're beginning your first business in Australia, there's a vibrant startup community as well as government assistance, with people who've been where you are offering experience and tips specific to your situation.