Before immigrating to Germany, you need to bear in mind that you are going to one of the strictest countries the world have ever known. Having visited Germany, i can boldly tell you how strict the country's rules are, both the rich and the poor masses are affected in one way or the other.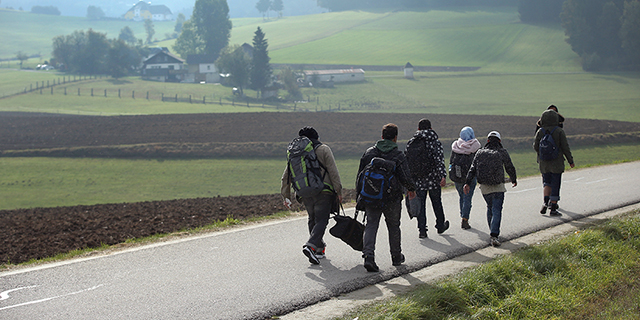 Despite the country being as strict as ever, it still boasts of so many goodies and positives. So, if you ever decide to migrate to Germany, you will find some possible ways to do so in this article.
First things first, you must learn to speak the German language, this is very necessary. More than 90% of Germans communicate with their country's official language . It's really important that you learn at least, the basics of German language before thinking of immigrating to the country.
After learning to speak German, the next step is to seek for the easiest means to acquire a visa. And one of the easiest German visa is the "German job seeker visa". This visa lets you travel to Germany for a six months job hunting pass, if you luckily get a job before the duration of the six months, you now apply for a German work permit which let's you stay and work in Germany though, the work permit is renewed every 2-3 years. But failure to land a job before the duration of the six months pass, will get you kicked back to your country.
The second option on how to immigrate to Germany is by getting Hired by a German company. This option comes in two types. First, is finding a job in Germany from your country. This option means that if luckily you are to get this job, the company in question will send you a work permit which will grant you an easy pass to Germany. Second in this category is by working for a German company in your country.
I've seen this option work for some people. If you are working for a German company in your country, and you wish to travel to Germany, all you need to do is meet your company Manager or Director, give a genuine reason to travel to the said country, and if they happen to grant your request, all they have to do is order for a work permit on your behalf from their German head office showing that you are a staff in the company.
Third way to immigrate to Germany without much stress is by enrolling in a German University. But, before getting this option work for you, you must acquire what is called a study permit from the said University. This permit can be gotten either through a scholarship program or normal enrollment process. The normal enrollment consist of you providing your educational qualifications which must contain a high score in German language or you have to write an exam in German.
The last point to be discussed in this article on how to migrate to Germany is by marrying a German or marrying someone who works there. Though i don't actually know much about this,but i strongly believe that marrying a German or who works there boosts your chances of easily getting a pass to the country, though it will be subjected to some paper works.