Formatting an Android device simply means wiping out a users data to return it to its initial factory state.
When formatting, we are presented with two choices; reset settings and factory data reset.
By resetting settings, only app data and cache, system files and configurations  are deleted with personal files such as media which includes photos, videos and music intact but that is not the case when the factory data reset option is selected because this erases everything on the device including passwords, pin and personal files permanently.
WHEN CAN AN ANDROID PHONE BE FORMATTED?
1. When it lags (hangs) frequently.
2. When passing it to a new user.
3. When password and unlock pattern can't be remembered.
4. When it is attacked by malware or viruses.
It is advisable to back up files before formatting for easy restoration when the process is completed.
HOW TO FORMAT AN ANDROID PHONE
Android devices can be formatted using the factory reset option or the recover mode option.
FACTORY RESET OPTION
When the device is on and unlocked, this option can be accessed by;
• Tapping the menu button and locating settings amongst other apps in the app drawer.
• Choose "Back up and reset" under personalization or additional settings (varies with phone brand).
• Scroll down and select Factory data reset 
• Input password or pin to confirm and reset device.
This will take some minutes to be successfully completed and the device reboots afterwards.
RECOVERY RESET OPTION
This is an inbuilt menu only accessed when the device is switched off. Recovery option is used when a device cannot be unlocked and settings menu cannot be accessed.
Accessing this option requires a combination of keys which varies with device models. On Samsung, use Volume up, Home and Power button are held together to enter recovery mode. Other Android devices uses Volume down and power button or volume up and power button.This is done with the device switched off.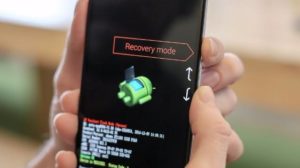 When the keys are pressed and the device boots into recovery by displaying an Android logo the keys should released which reveals a menu of options.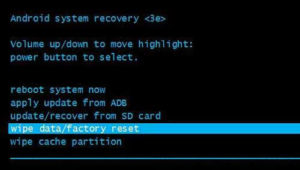 Scroll using the volume keys and select wipe data/factory reset using the power button as on OK command to enter the reset menu and selecting Yes – delete all user data to begin the resetting process.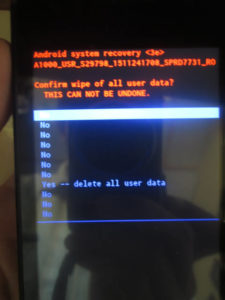 This usually takes some minutes to be completed. When it is done,  click on reboot system now.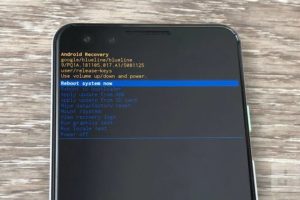 NOTE: Don't switch ON the device when the restore process is not yet completed and also ensure the device have above 30% of battery life before formatting. Restarting or switching OFF of the device may permanently damage it.