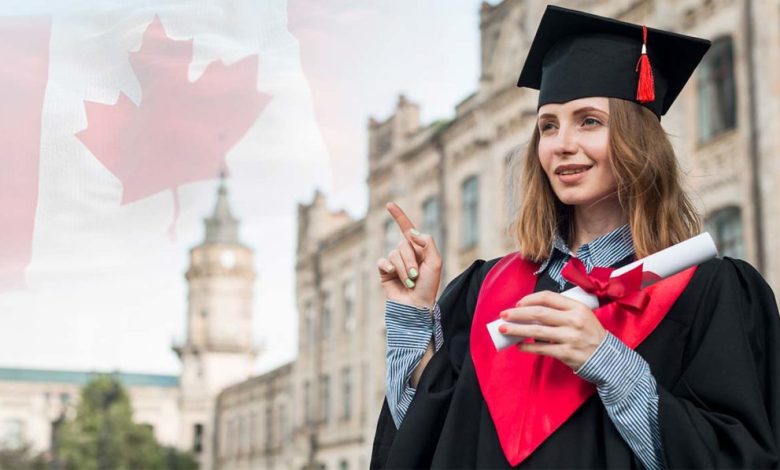 Canada is a highly sought-after destination for students looking to study abroad. With world-class universities, a welcoming culture, and an excellent standard of living, it's easy to see why. However, before you can start packing your bags, there are several important steps you need to take to ensure a smooth transition. In this article, we'll provide you with a step-by-step guide on how to obtain a Canada study visa, migrate, and study in Canada as a foreign student.
How to Migrate and Study in Canada as an International Student
Step 1: Determine Your Eligibility
Before you can apply for a Canada study visa, you must determine your eligibility. There are several factors that will be considered, including your nationality, the type of program you're interested in, and the length of your stay. You can use the Canadian government's website to determine your eligibility, or you can consult with an immigration lawyer for personalized advice.
Step 2: Choose a Program and a University
Once you've determined your eligibility, the next step is to choose a program and a university. Canada has many excellent universities and colleges, each with their own unique strengths and specializations. Take some time to research your options and find the best fit for your interests and goals.
Step 3: Apply to Your Chosen University
After you've chosen a program and a university, you'll need to apply. This will involve submitting your academic transcripts, letters of recommendation, and any other supporting documents required by the university. Be sure to follow the application instructions carefully and submit all required materials on time.
Step 4: Obtain a Study Permit
Once you've been accepted into a program, you'll need to obtain a study permit. This is a document that allows you to study in Canada for a specified period of time. You can apply for a study permit online or in person at a Canadian visa office in your home country. You'll need to provide proof of acceptance to a Canadian university, proof of funds to support yourself during your stay, and a valid passport.
Step 5: Prepare for Your Move to Canada
After you've obtained your study permit, it's time to prepare for your move to Canada. This will involve arranging travel, finding accommodations, and making arrangements for your finances and healthcare. Be sure to research your options carefully and seek advice from other international students or the university's international student office.
Step 6: Arrive in Canada and Start Studying
Once you've arrived in Canada, it's time to start your studies. Take some time to get settled and familiarize yourself with your new surroundings. Attend orientation events and meet other international students to help ease the transition.
FAQs
Q: Can I work while studying in Canada?
A: Yes, international students in Canada are allowed to work part-time (up to 20 hours per week) during the academic year and full-time during scheduled breaks.
Q: How long does it take to obtain a study permit?
A: The processing time for a study permit can vary depending on your country of origin and other factors. It's best to apply as early as possible to allow for processing time.
Q: Do I need to take an English proficiency test to study in Canada?
A: Yes, most Canadian universities require international students to provide proof of English proficiency. This proof can be in the form of standardized tests such as TOEFL or IELTS.
Q: Can I apply for permanent residency after completing my studies in Canada?
A: Yes, Canada offers several immigration programs for international students who wish to stay in the country after completing their studies. These programs include the Post-Graduation Work Permit Program and the Express Entry program.
Q: Can I bring my family with me to Canada?
A: Yes, you can apply for a study permit that includes your spouse or common-law partner and dependent children. They will also need to apply for their own visas and meet the eligibility requirements.
Conclusion
Studying in Canada as a foreign student can be an exciting and rewarding experience, but it requires careful planning and preparation. By following the steps outlined in this guide, you can obtain a Canada study visa, migrate, and study in Canada with confidence. Remember to stay organized, do your research, and seek advice when needed. With hard work and determination, you can make your dream of studying in Canada a reality.
CURATED FROM: Mssresource
There are so many CANADA SCHOLARSHIPS AVAILABLE. CLICK HERE TO VIEW THEM