Getting a Canadian visa could be easy or difficult depending on so many reasons. There are so many circumstances which determines if your visa application will be granted or not but we are going to discuss deeply on just this three (3) major causes.
1. Kind of visa you are applying for
2. Country you are applying from
3. Your records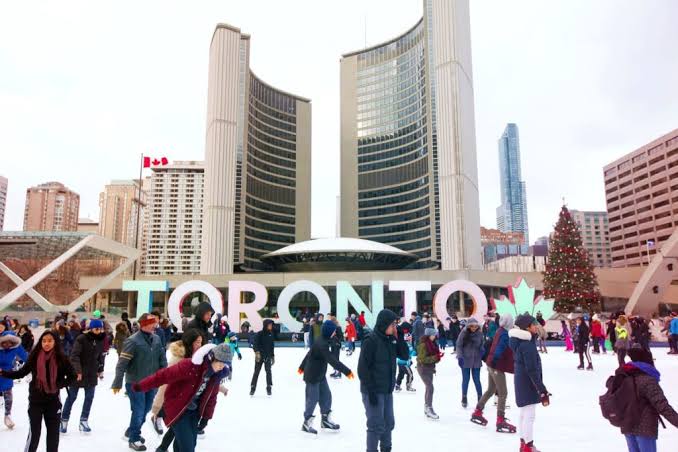 The Kind of visa you are applying for plays a big role in deciding how easy or difficult getting it can be. For example, getting a Canadian tourist Visa can be fairly easy. All you have to do is, apply for the visa in any Canadian Embassy in your country and provide every document and information required of you. The major conditions required of the applicant are;  (a) The applicant must have enough fund to cater for his/her stay over there. (b) You must give sure proof that you must return to your country once your tour is completed.
The second kind of visa we will discuss is the work visa/permit which allows the applicant to live and work in Canada for a period of 3-4 years. Getting this visa requires the applicant getting an LMIA approved job from a Canadian based employer. If this is done/acquired, the applicant can proceed to apply for Canadian work permit.
So many kind of visas have their own procedures attached to it. Just as getting the Canadian PR (Permanent Residency) visa requires it's own stress and requirements. But, the fastest and most popular way of getting the Canadian PR visa is said to be through the Canada's Express System. The validity for each visa varies from type to type.
Applicants country can also determine whether getting the Canadian visa would be easy or difficult. Let's take for instance you are applying for a Canadian visa as an Australian, what is required of you is to provide an Electronic Travel Authorization (E.T.A).
You will be allowed to stay for as long as your passport remains valid, your stay only gets terminated when the passport expires. Other countries have their own requirements when applying for a Canadian visa so, the ease or difficulty in getting what is required of you determines how easy or difficult applying for the Canadian visa could be.
The last reason to be discussed being your records. This includes your health record, criminal records, work experience, educational records and so on. It's almost impossible for any country to grant it's visa to someone who has a very bad criminal record, no one would ever want a criminal in his/her country so, if you have a very bad criminal record, think twice or better still don't waste your time applying for a Canadian visa. Your health record will still go a long way in deciding if the Canadian visa would be granted to you.
If you are someone who is very allergic to cold, i don't think getting a Canadian visa would be ideal for you because Canada happens to be a very cold country and that would be a big stumbling block to your chances. Being able to provide your educational records when applying for a study visa and work experience records when applying for a work visa is still a point to consider.