Employment in Canada prior to your emigration application can make a big difference to your visa application. If you have a written offer from a Canadian employer for a full-time permanent position, you can qualify for the Arranged Employment or for one of the province-level Provincial Nomination Programs (PNP). Both these options will allow you to be fast-tracked for permanent residency, so time spent looking for Canadian employment before you begin planning any other part of your move is time well spent.
It's a good idea to arrange work before you arrive in Canada because the Canadian jobs market can be a challenge for immigrants, even if you arrive equipped with the right visa and the right language and work skills. It can also mean you arrive in Canada with a life waiting for you instead of looking for work when you arrive.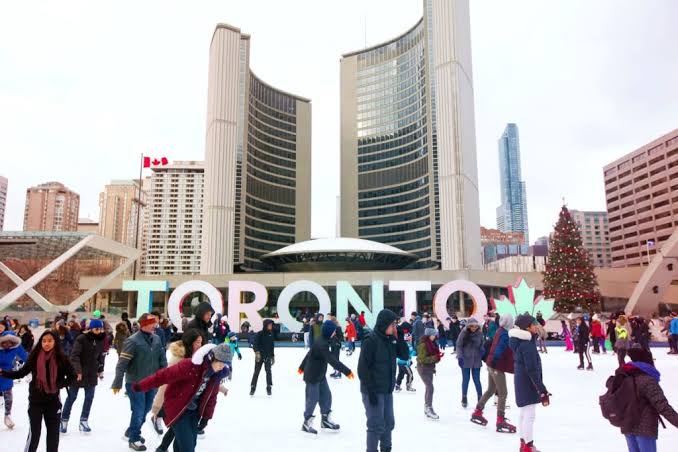 Employment in Canada
Employment in Canada is extremely favourable by the standards most of us are used to. In the USA, unemployment runs at about 7.3%, in the UK about 7.2% (Source: CIA World Factbook); Canada's, at 7.1%, may not look so different, but there's more to the story. The Canadian economy is growing fast and the country's unemployment rate is falling fast. In some provinces, such as Alberta, the unemployment rate is down to 4.5% or lower and some industries are actively seeking staff. They're happy to recruit overseas if you have the right skills: Canada has taken about 10, 000 to 11, 000 British workers a year since 2008, and between 2, 000 and 6, 000 from the Republic of Ireland.
Across Canada, there's a demand for skilled workers in general and in the energy, construction, manufacturing and leisure industries in particular. In rural areas, skilled tradespeople, particularly welders and electricians, are in short supply.
The rules on who can work in Canada and which types of jobs make you a desirable immigrant have changed recently and are soon going to change again. On May 1 2014, a new set of Eligible Occupations came into effect, superseding the old rules. You need to have at least one year of paid full-time work in one of these occupations, or an equivalent amount of part-time work, to qualify for a visa if you don't have a written valid offer of work from a Canadian employer; one more reason to find a job in Canada before you leave!
If you have a job offer, you'll face a three to four month visa process. It used to be much shorter, but after a legal challenge from trades unions in Canada over overseas hiring last year, the situation has changed and vetting procedures to protect Canadian jobs have become much more exacting. There's been political uproar in Canada over the country's temporary foreign worker program and over the expedited visa programs approved for some Canadian employers, adding to the murk of an already cloudy situation. If you can get a valid job offer or you fit the eligible occupations list, you should be able to avoid most of this though. Miss both categories and you'll have an uphill struggle!
Finding a Job
If you're hunting for jobs from outside Canada, you'll find yourself well catered to. You can search for Canadian jobs at recruitment sites like FindaJobCanada.com, the authentically bilingual Workopolis, and many other online jobs banks and recruitment sites, some of which double as migration vehicles that claim to help you with the visa process. Often they're charging for things you can get for free – this isn't a well-regulated area, so think twice before you hand over any money or agree to anything, especially if it looks too good to be true. There's a list of specific Canadian jobs available HERE
The most fruitful strategy is probably to view your Canadian work as an extension of your existing career. If you're an industrial electrician, for instance, Canada wants you. You simply have to find a list of companies in Canada that could use you, figure out which ones are hiring and approach them as you would a domestic employer. They'll face a premium of $275 (£160) to process your application and apply to the Canadian government from their end, but if you have the skills and enthusiasm to offset this relatively minor additional expense you might well be worth it to them.
Another option is recruitment fairs. These typically take place in large convention centres near airports, for obvious reasons, and are a great place to scope out the Canadian jobs market and talk to some Canadians, getting a feel for the people in that sector, even if you don't find a job or employer that's right for you. There are upcoming events in Manchester, Dublin, and London, for example.
Finally, it's a good idea to haunt both expatriate online communities and Canadian employment and career-oriented ones, developing a feel for the way your sector operates in Canada and looking at the specifics of what you'll be dealing with in specific cities or provinces.
Work Once You're in Canada
Employment in Canada is possible, the eligible occupations list is your friend; find yourself on it, apply for the skilled worker visa without a job offer and start jobseeking from within Canada. If you don't have strong, marketable skills, this is much harder; strong Canadian provincial loyalties, unexpected cultural differences and a 'Canadians-first' employment market can all stack up against the unwary.
A final option might be to go to Canada without a visa. If you're a UK citizen, you don't need a visa for the first six months you're there. You can go, look at routes into work like volunteer work, establish contacts with potential employers or network to improve your marketability, and either stay and build on that if you get a job offer or come home and work towards getting a Canadian job from your home country. Applications online or at job fairs from someone who has some experience of Canada will stand a better chance of success.
Employment in Canada can be difficult sometimes and the visa process can be a hindrance. However, there are jobs in Canada for both French speakers and English speakers, and as the Canadian economy grows, jobs of all sorts, from human resources managers to welders, will become more available.