Wishing to move to Canada? Here's some good news for you – IRCC held its third Express Entry immigration draw of 2021 on January 20, creating an easier way for all aspirants to immigrate to the beautiful land of the maple leaf. The highlights of the draw are: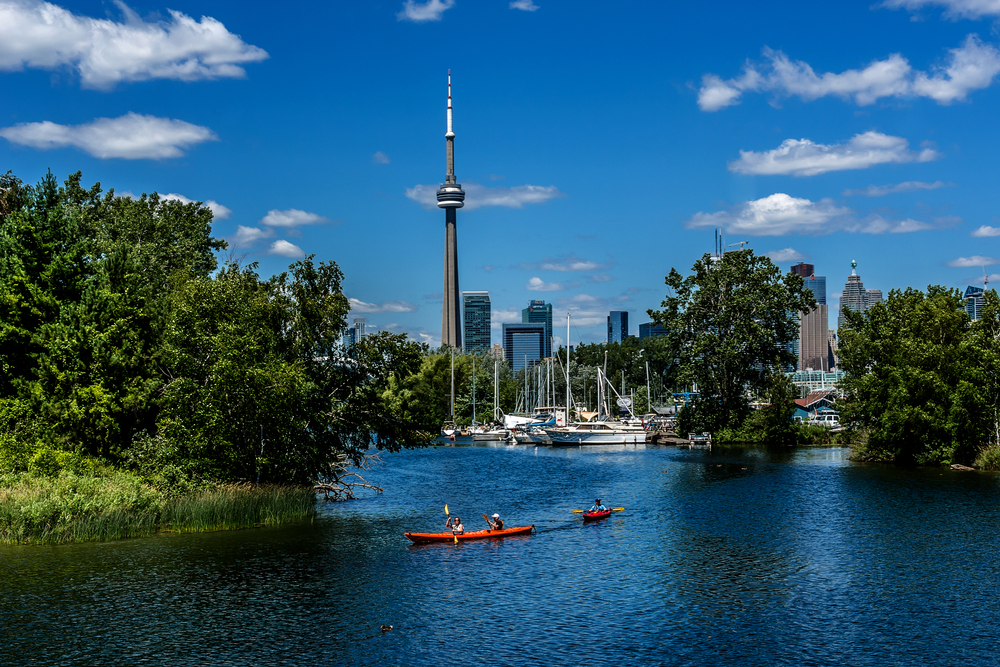 Low CRS Points
Immigration, Refugee and Citizenship Canada (IRCC) invited 374 Provincial Nominee Program (PNP) candidates with a minimum score of 741. This cut-off score will brighten up your hope to immigrate to your dreamland despite low CRS points, meaning that the applicants who received ITA in the latest draw, needed only 141 Comprehensive Ranking System (CRS) points for their human capital characteristics and obtained 600 points by securing a provincial nomination.
Categories to apply
You can immigrate to Canada through Express Entry as skilled workers to obtain Canadian permanent residence. Canada aims to welcome an average of 110,000 immigrants like you under Express Entry per year under 2021-2023 immigration plans, which is a huge number and a ray of hope for the new applicants who dream to immigrate to this beautiful Eden. The aspiring candidates can apply for the following three programs:
Federal Skilled Worker Program
Federal Skilled Trades Program
Canadian Experience Class.
Immigration is just two steps away.
Your dream to enter Canada through Express Entry can come true by following a two-step process. Upload your profile onto IRCC's website if you are eligible under at least one of the three above-mentioned skilled worker programs and get a Comprehensive Ranking System (CRS) score based on your human capital such as your age, education, language skills, and work experience.
In step two, you will receive an Invitation to Apply (ITAs) based on your CRS score, for permanent residence through an Express Entry draw by IRCC, which is a regular feature every two weeks. On receiving an ITA, you can go ahead and submit a permanent residence application to IRCC.
Additional CRS points through PNP
You can receive an additional 600 CRS points if you receive an invitation through an Express Entry-aligned Provincial Nominee Program (PNP). This effectively guarantees that you will successfully receive an ITA for permanent residence.
The PNP is the second primary way to enter Canada as skilled worker immigrants. Most of Canada's provinces and territories operate their own immigrant selection systems through the PNP to welcome skilled newcomers who can help address their local labor market needs. If you meet the selection criteria of an Express Entry-aligned PNP stream, you will be eligible to obtain the additional 600 CRS points assuming you receive a provincial nomination invitation.
Record-breaking Express Entry Draws in 2020
The factual figure of record-breaking Express Entry draws in the year 2020 despite the coronavirus pandemic is a ray of sunshine for the aspiring candidates. Canada issued 107,350 ITAs last year and targets are set to increase over the coming years as Canada looks to welcome more immigrants to support its post-COVID economic recovery.
Target 2021
Canada's immigration agenda is already creating a buzz as the January 6 draw invited 250 PNP candidates while the January 7 draw invited 4,750 CEC. IRCC held program-specific draws at the beginning of the pandemic in 2020 with the rationale that such candidates were more likely to avoid COVID-related disruptions. However, Canada concluded 2020 with all-program draws enabling FSWP and FSTP candidates to also obtain ITAs.
IRCC has issued 5,374 ITAs to date, more than the number it issued at the same time in 2020. The figure is poised to increase further with a CEC-only draw anticipated later this week.
The latest draw saw IRCC issue more invitations and reduce the CRS cut-off score compared with the last PNP-only draw that took place on January 6 with a cut-off score of 813.
Make the most of this golden opportunity and apply for immigration to your land of dreams.