Even with the current crisis still playing, it appears as though Canada still feels the pull towards encouraging the pursuit of full citizenship status for its immigrants. Yet with the travel restrictions still looming, there are some tough challenges that remain in place. But the determination is firm, and it appears that Canada is not easily deterred in continuing progress towards their goals.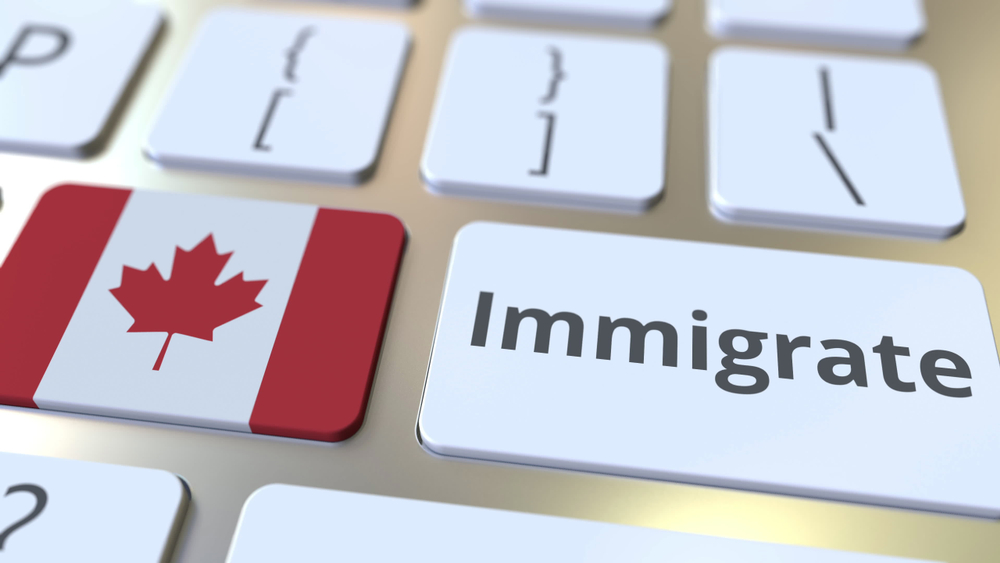 Enter the Express Entry draw, the initiative that begun with Immigration Minister Marco Mendicino as part of an effort to improve international relations for Canada. The is sprang as an incentive to encourage immigrants already residing in Canada to apply for Canadian citizenship as quickly as possible. The program works both ways: it gives those coming from other lands a fair chance to start all over again while allowing Canada the opportunity to boost its economy. The target goal is to attract 401,000 applicants, and Canada has taken creative measures in the pursuit of that goal.
Paving the Way Towards a Free Immigration Assessment
In pre-pandemic times, Canada boosted participation efforts by inviting as many as 3,500 candidates to enter the Express Entry draw. Initial requirements were rather stringent, however, as they required a minimum CRS score of 470. All of that began to change as the nation watched the global events unfold, along with their subsequent economic impact. It appeared as though Canada itself was non-exempt, and it had to act to boost all regional economies. Soon, the restrictions loosened considerably, and the main requirement was a minimum CRS score of 75 to get in.
Reasons for the Express Entry Draw: Why the IRCC Felt it Was Necessary
Attracting new residents works like advertising, in some ways. And that's mainly due to the fact that government in itself is a business, and should be looked at as such, to a degree. Yet the way to bring new people into any country is to simply welcome them. At times, this may be challenging, but it is doable and requires creative thinking that yields innovative solutions on behalf of government leaders.
Case in point: Lowering CRS scores radically was one innovative step in the right direction. Now, Canada has the ability to increase participation by a wide factor of roughly 90% of the candidates in the Canadian Experience Class, or the CEC. These are mainly people who relocated and settled into Canada prior to the global pandemic, which boosts their eligibility by an even greater margin than before.
Each candidate is offered an ITA, or an Invitation to Apply. Then, an extensive and arduous process follows that involves massive amounts of documentation, thorough background checks, and intense health screenings. Then a physical profile is collected through a biometrics system which identifies facial features, height and weight, and includes a fingerprint analysis. Plus, any unique attributes such as scars, marks, or tattoos are collected and stored inside the government database for future reference.
Minister Mendicino: CEC Candidates "Are Ready to Build Their Future in Canada."
Thanks to the latest measures, the Canadian government has the chance to meet and exceed its immigration goals by the end of 2021. The current task is to achieve a minimum of 401,000 new citizens, which is enough to open its borders, boost the economy, and improve international relations in the near future. Since Canada is known for its friendly ways towards visitors, this can secure and maintain its fine reputation as a hospitable country.
The Express Entry draw that was held Saturday, February 13, 2021, marked a turning point in Canadian history. It attracted crowds of up to 27,332 potential candidates who were all invited to apply for permanent residence at that time. Legal representatives were on standby to address concerns and answer questions, which in itself boosted the confidence of every applicant. It appeared that Canada was finally able to get a jump start on achieving its end goals towards an improved immigration policy. And with new people comes more talent to draw from, and Canada could build a strong and vibrant post-pandemic economy.
How 401,000 Can Be Accomplished
There are three different classes of immigrants that can apply for citizenship under the new regulations. The first is the economic class, which the new levels plan calls for a minimum of 60%. The other two are the family and refugee or humanitarian classes, each of which have percentages of 25 and 15, respectively. Each class is targeted with a set list of goals in mind that make the process much smoother for all.
The transitioning process involves prioritizing those who fall into the economic class. This happens due to the idea that they have made significant economic and political contributions, so its natural for them to be placed at the top of the list. This does allow room for more, and the family class can then proceed. Those in the refugee or humanitarian class may face more challenges due to current travel restrictions but will be considered nonetheless pending detailed paperwork and an extensive screening process.
How Canada is Finally Achieving its Immigration Goals
Express Entry can allow Canadian government officials to issue the ITAs and then welcome those who make it through the application process. Individual provinces are strongly encouraged to set their own target goals to help Canada meet theirs. A special Provincial Nominee Program, or PNP, allows the nation to gain at least 80,800 new people and will increase further with the Express Entry draw. A minimum wait period of six months is required prior to the approval process.
Clients Living Overseas Still Being Considered
Those still living overseas are encouraged to apply as quickly as possible to help fill the void. Travel is most likely to resume by this year's end, and with it comes the ability for new people to pour into the heartland of Canada. Being that it wasn't too long ago that Syrians were welcomed on Canadian soil, and this should be enough to pave the way for further development towards Canada's legal immigration goals.