With the Coronavirus pandemic  having a devastating impact on economies around the world, the IMF have projected that the global economy will contract by 3% in 2020 making it the worst economic downturn since the great depression.
Canada announced that it would welcome over 1 million immigrants between the year 2020 – 2022 mainly to help improve it's economy, but that announcement came just days before the country imposed a travel restrictions to help curtail the spread of coronavirus.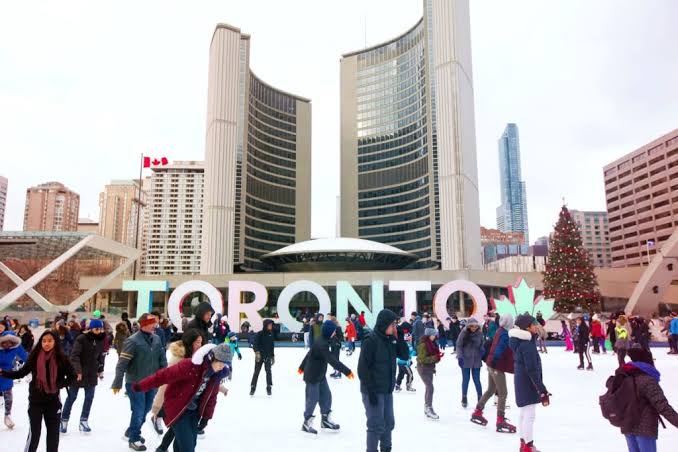 The Canadian government had little or no idea that the global economy was coming to a major contraction prior to this announcement.
Now,  the question is Should Canada Still Continue  With Their Immigration Plan?
This is a huge question that would require a total review before coming up with a final plan or answer. There is no doubt that the effects of Covid-19 will require the Canadian government to make an adjustment to their proposed Immigrants  plan.
But considering the fact that Canada needs immigrants now more than ever to help boost their economic growth, it won't sound economically wise to significantly reduce the number of proposed immigrants the country planned to welcome.
Reasons Canada Needs More Immigrants 
1. Low Birth Rate – Canada has one of the lowest birth rates in the world and tops the oldest population list.  As the aged citizens retire,  the country will find it hard to replace them due to the low birth rate and that's when Immigration is needed.
2. Population – It has been statistically confirmed that immigration has been the chief driver of Canada's population growth since the 90's and will be the only driver of it in the 2030's.
3. Labour Force – Immigration currently accounts for almost all of Canada's labour force growth in a given year. Meaning that the country's labour force growth will be constrained if it welcomes fewer immigrants and grows when it welcomes more immigrants.
With the world's economy at a massive downturn, It will be wise for Canada to continue with their proposed plan of welcoming over 1 million immigrants between the space of 2-3 years to enable them grow their economy.
Economists have predicted that the global economy will fairly bounce back quickly  once social distancing is eased. This means that a high turn up of Canadians will be back to work and there would be massive increase in job opportunities for immigrants.
Similarly, Canadian-born workers and immigrants are poised to benefit from the post-coronavirus economic rebound. In the coming years, it is realistic to expect Canada to deal with worker shortages again, and even more so than prior to COVID-19 as all of Canada's 9 million baby boomers reach the age of retirement within the next decade.
Canada's economy is facing tough times, but immigration will play a pivotal role in supporting Canada's economic recovery since immigrants will help to fill newly-created jobs and also support job creation in other ways.