Making the move and actually emigrating to Canada can be somewhat different to living in Canada!
As with most countries, there's a list of official tasks you'll need to carry out as you establish yourself as a Canadian citizen. Unlike the neighbouring USA, immigration pressure isn't so high that getting in is almost a lottery (in the USA, there actually is a lottery for green cards!) but you still need to fulfil certain criteria.
Most people will go for the most popular visa type, the Skilled Workers and Professionals Visa, but there are others, including visas for professionals. Visas are worked out on a points system, and you need 67 points to qualify. The Canadian Citizenship and Immigration Service has a Visa Wizard that can help here. You'll also need funds, and to pass a medical exam. Check out our article on Applying for a Canadian Visa for the lowdown on this process.
Once you're in Canada and you've established yourself, you face a whole new set of challenges: not just going there, but being there; not becoming a Canadian resident, but the day-to-day of living in Canada.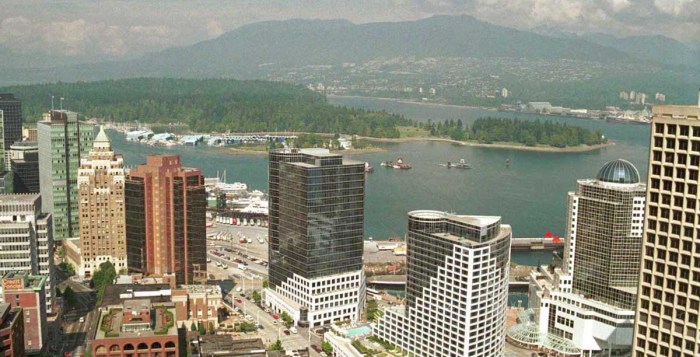 First, the good news: it's not that long since ex-pats voted Canada the best place to live in the world! That's partly because of the scenery – which is stunning – but partly it's because of the infrastructure and services Canada offers. When you live in Canada, you'll have access to high quality healthcare, it's a low-crime country that offers financial security, and did we mention the scenery? Additionally, many expatriates move country to work, and 92% of those polled in Canada called their working conditions 'very good' or 'excellent.'
Once you leave the world of government offices, organised workplace activities and institutions, though, what's Canada actually like to live in?
Well, Canadians are well aware of their international image as a people who exist only to say 'eh' in American movies and play ice hockey. (They do say 'eh' and they do love hockey, though…) They're aware enough to joke about these things in an ironic way, but woe betide the Brit who joins in before he or she has gained acceptance.
When you move to Canada you'll have to pay for emigration expenses, all the costs you'd have to pay when you move house normally, such as deposits, and many migrants take a lower-paying job than they held in their home country while they synch skills or qualifications with the demands of the Canadian regulatory environment and market. This doesn't apply to everyone, but it's a good idea to do some adding up before you start, and leave yourself some leeway. A strange new country is a bad place to have an unexpected financial crisis – even if it's a very minor one.
Cost of Living
Check the cost of living in Canada against the costs you're used to when you're figuring out how much it will cost you to live. While sites like Numbeo or ones aimed at students can have useful information that give a rough idea of what you'll face, it's a good idea to base your calculations on personal experience. Take a holiday to the area you want to move to, and get to know other expatriates online and quiz them on what expenses you'll face.
Getting somewhere to live in Canada is similar to the experience in the UK – most rentals are through letting agents or classified ads in newspapers, and most sales are through estate agents. Buying a home in Canada will involve paying lawyers' or notaries' fees and estate agent's fees, while owning a house will incur annual property taxes, house insurance, registration fees, and more. These rules will usually be regional, so find out which regulations apply to the province you're moving to (there are some city-level ordnances as well).
Education and Healthcare
Education in Canada is free and runs from four or five years old until 15 or 16. Like many publicly funded options in Canada it's available nationally but administered provincially, so to find out which specific rights and responsibilities you'll have in your new home, go to the list of Canadian provinces and territories' education portals and pick yours out.
Unlike the US, Canada has socialized healthcare. You'll be eligible for health insurance through the Canadian healthcare scheme, sometimes referred to as medicare, if you're a citizen or a permanent resident. You'll need to organize it through your provincial government – it's available across Canada but administered at the provincial or territorial levels. You can, and should, apply for health insurance as soon as you enter the country; the payments are in the form of taxation, so the term 'insurance' is slightly misleading.
Most Canadians speak some English and the country is officially bilingual, but in places that means the road signs are also in English: Quebecoise Canadians, for instance, often don't speak very clear English. Mostly, you won't find language a problem if you're a native English speaker. However, there are some linguistic quirks. Most Canadian electricity comes from hydroelectric plants, so Canadians call power 'hydro' – the habit is so ingrained that it shows up on official documents. Meanwhile a 'lonie' is a dollar, a 'gas park' is a petrol station and 'noodles' means pasta.
Canadian Weather
Because it's fairly far north, Canada has a strongly seasonal climate; the climate varies across the country, but in general you'll get very long days in summer and very short ones in winter, an effect that's more pronounced the further north you go. In summer, it can be quite warm – the perception of Canada as perpetually ice-bound is a myth, especially in the southern urban areas that hug the Canada-US border. In winter, Canada can get seriously cold, even in the south. In Toronto, summer temperatures average between 18°C and 26°C – but winter temperatures run from -1°C to -8°C. Winnipeg is colder, with winter temperatures around -10°C to -20°C.
With that in mind, part of your expenses when you move to Canada will be buying appropriate clothing for you, and appropriate equipment for your car. In an average year, according to the Canadian environment agency, more Canadians die from exposure than from lightning, wind storms and tornadoes combined (admittedly, that still isn't a very high number, but you get the point).
It's important to make sure your children understand that, unlike in most urban locations in the UK, winter in Canada can be genuinely dangerous.
In winter Environment Canada recommends that you 'maintain an emergency pack with a battery-powered flashlight, a radio, tools for emergency repair, ready-to-eat food, a first aid kit, blankets, and extra clothing. Keep your car gas tank full in case gas stations close down after a storm, and have some cash on hand in case bank machines and electronic payment methods are down.
When a warning is issued, stay calm and follow your plan. In winter, be sure to stock up on heating fuel.' The EC website also offers advice on how to check for frostbite and hypothermia. When you're shopping for winter clothes, don't skimp: expect to pay $100 or more for a good quality winter jacket or coat; cheaper options won't be warm enough. In cities where streets are cleared regularly a good pair of shoes with grip soles should just about be alright for winter use; if you're going to live in or visit rural locations you'll need waterproof, preferably thermal, boots to protect you against snow and ice.
You'll also need to winter-proof your car. That shovel-torch-spare petrol setup recommended by EC is a good place to start; many drivers will also need alternate tyres or snow-chains. The latter are a liability on metalled surfaces unless the snow is very deep, but plastic ones are available.
While winter in Canada is a real issue and takes some getting used to there's more to life in Canada than shopping for parkas and shovelling the driveway. Canada's cities have vibrant and distinct cultures and the country as a whole does a good job of living up to its multicultural ethos. Expect to meet with diversity in Canada and you might still be surprised, but you won't be disappointed. There's lots of support on offer for new residents who might feel out of place, lost or stressed initially, too, so don't hesitate to take advantage of it.