Blizzard Currently testing PvP combat mode for Diablo 4: Blizzard announced a gritty, grim, and deeply dark Diablo 4 at today's opening ceremony, for PC, PlayStation 4, and Xbox One. And while the whole game looks exciting, one thing, in particular, caught our eye: it will feature player versus player combat in designated PVP zones.
When Blizzard announced Diablo 3, PVP was one of the promised features. Blizzard later realized the difficulty of implementing a balanced PVP format and walked back their initial version. PVP was pulled from the list of launch features and delayed to a patch. Eventually, a "Brawling" mode was added to the game in patch 1.0.7, but it wasn't quite the same.
Blizzard Currently testing PvP combat mode for Diablo 4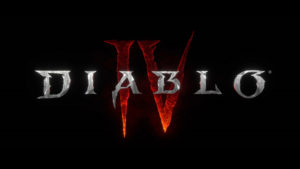 Diablo 4, which was unveiled at Blizzcon 2019, will bring a feature desired by many players. In a recent interview, co-founder Allen Adham confirmed that the game will have a PvP (player vs player) combat mode where players can fight each other.
Apparently, according to Adham, a PvP mode is something that Blizzard wants to seriously implement since the first Diablo. The only game that was entitled to anything like this was Diablo 3, where players had an arena mode that was considered rather limited and unsatisfactory.
While not sharing many more details, one mode PvP in Diablo 4 is more than confirmed. No exact dates yet but the game is expected to be officially released during the year of 2021.
Diablo 4 promises a massive world and class improvement
During the interview, Adham mentioned that Diablo 4 will have something called a "shared world". The co-founder did not explain exactly what he was referring to, but we can speculate that this is a gigantic open world for all players, as it has been in every game.
In this case, it seems that the world will be even bigger and more extensive. In addition, Adham has advanced that they intend to refresh the character classes in the game, such as Druid, for example. This character will now be surrounded by wolves and can become a werewolf, increasing his battle abilities.
Another new feature was the cooperation mode with more than 4 players. Therefore, Diablo 4 promises to be a fair sequel and interesting addition to the Blizzard saga.