New Zealand is one of the migration countries sort by so many people and looking up to migrate to New Zealand is a great move but then getting a good choice of location would go a long way. This is why we are putting up thins article to give you insight about the best places you can live in when you get to New Zealand.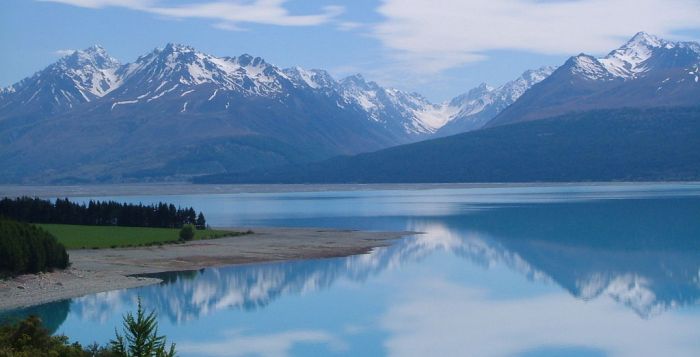 New Zealand is divided into two land masses, the North Island and the South Island. They are very different places, as we shall see. The main population centres are Auckland in the north and Wellington in the south of the North Island, and Christchurch at the north and Dunedin about midway down the South Island. These four main cities have over 50% of new Zealand's population – and that's not much to begin with. New Zealand is about the same size as the UK, with about half the population of Greater London.
Auckland
Of the 4.4 million people who live in New Zealand, a million live in Auckland. It's by far new Zealand's biggest city. Originally belonging to a country where land was fairly cheap, Auckland has the miles of sprawling suburbs you'd associate with a US metro area and consequently commuting can be a serious hassle. It also has New Zealand's most expensive property market by a long way, and you'll be competing with New Zealanders, other expats from Britain, Americans, Asians and a few Australians looking for a place to live within driving distance of new Zealand's most thriving jobs market. In the centre of Auckland, the architecture is very modern with a lot of tall, glass and steel buildings, and the atmosphere is cosmopolitan and forward looking. In common with most large cities there are more and less desirable areas.
Wellington
New Zealand has in common with the USA that its capital is not its largest or best known city. The country's capital is Wellington, situated in the south of the North Island and home to about 350, 000 people. It's unusual for being so windy that many of its shopping centres are underground, and regards itself as New Zealand's answer to San Francisco – a liberal, internationalist cultural hub.
Christchurch
In the South Island, you'll find Christchurch toward the northern end. Often described as the misty English of New Zealand's cities, it's more rugged and more windswept than Auckland as well as being smaller. Cold southerly winter winds keep buildings off the shoreline, a mixed blessing: there's more open beach, but the city has less of a relationship with the sea than Auckland.
Dunedin
Christchurch shares the South Island with Dunedin, which has about 110, 000 people and is historically more Scottish than the rest of New Zealand. Dunedin stands out for a couple of things: one, houses are cheaper than in the other major New Zealand cities, and two, the steepest street in the world is there. It also has an extremely good medical school.
Rural New Zealand
Outside the major population centres, New Zealand is extremely rural. The trouble with that is that being from the UK, which is a very built-up country, we tend to think of rural meaning 'farmhouses.'But there are parts of the bush in the South Island that have never been felled, and plenty of places in New Zealand where you can't see anything man-made.
With that in mind, it's a good idea to research your planed destination in new Zealand carefully – a holiday spent exploring the surrounding area as well as the place you have your eye on would be a good move. Some people recommend hiring a camper van and touring the area, especially if you're looking at living somewhere more remote. And it's important to consider that the New Zealand jobs market is already fairly crowded, and in rural areas many people combine several seasonal jobs to make ends meet.