There have been this question lingering in the minds of over 95% of US green card holders. The question is "Is it a right move for me to obtain a US citizenship?. If such thought or question have ever popped up your mind, then, here is your answer – "YES". Upgrading from a US green card holder to US citizen is a right move but that's only if you plan on becoming a permanent occupant.
If this opportunity ever knocks on your door, never let it slip. But for some reasons, this potential upgrade won't be valid to some people, this is often caused by some practical or identity reasons. But, if this offer ever becomes valid for you, it's very essential you apply for it.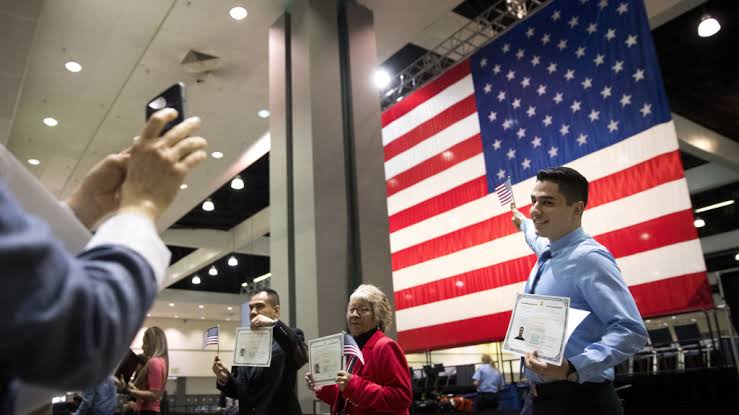 Let's take a quick glance at some precious benefits of becoming a US citizen:
1.  YOU CAN'T BE DEPORTED – This simply means that every little detail concerning your previous country or nationality is completely erased. So, no matter the crime charged against you, it won't lead to you returning to your previous country. This automatically gives you equal right with other legitimate American.
2.  YOU CAN OBTAIN A US PASSPORT – Regarded as one of the most dynamic and powerful passport in the world today, when you receive your certificate of nationalization after successfully becoming a US citizen, you can apply to get the US passport. With the US passport, you can go on short term trips to over 170 destinations without a visa and as well get assistance from the local US Embassy when under pressure or trouble in any country you visit.
3.  FULL ACCESS TO CERTAIN U.S GOVERNMENT BENEFITS – Despite not being a legitimate citizen, you can still benefit fully some or all federal programs.
4.  YOU CAN APPLY FOR U.S GOVERNMENT JOBS – Some jobs in the U.S are specifically meant for it's citizens thereby, being out of reach for migrants but, you will be valid to apply and get such jobs when you successfully obtain your U.S citizenship.
5.  FREEDOM TO MOVE ANYTIME – U.S migrants are meant to complete some paper works and must inform the U.S.C.I.S before making any move thereby denying them the freedom to move at will and this paper works needs to be renewed when due but being a full U.S citizen saves you such stress and restrictions.
Some Other Benefits Are As Follows
You can vote and be voted for
You won't pay for immigration filing fees
Your kids automatically becomes citizens when born
You can use your citizenship right to obtain green cards for relatives