When Canada was said to be one of the best places to live in, many factors were considered. The country stood out in so many categories such as-  Quality of living, Educational System, National Income etc.
In this article, we are going to visualize the reason Canada have a stand out Educational system. We will get to know the real reason there are 12 Canadian universities in the "Times Higher Education Supplement's Top 200 List".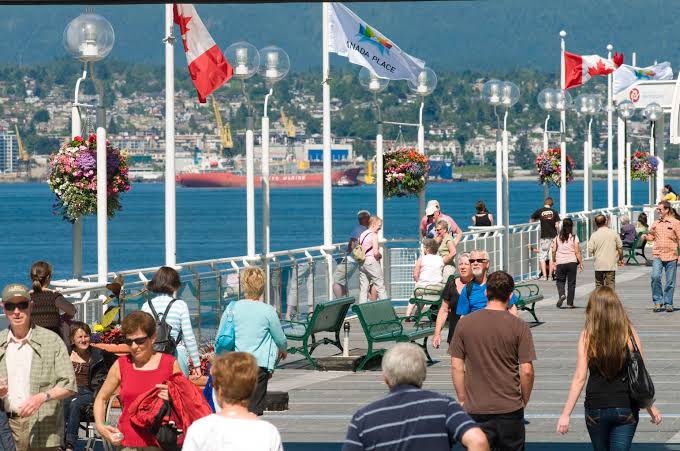 It has been proven that Canadian Universities offers top-class education. Not just that, it also brings other benefits with it, for example, its active lifestyles, great health benefits, opportunity to work and earn while schooling and so many other positives. The most mouth-watering benefits of schooling in Canada is it's low tuition despite the high education standard it offers.
When you study in Canada, you will be opportune to make new friends, learn new skills, and experience new landscapes. Studying in Canada will get you this whole lot of opportunities.
There are so many known Canadian universities to chose from, and believe me when i say that all of this schools offers top-notch educational system. Below are some very good Canadian universities to chose from
University of Toronto
Concordia University
University of Waterloo
McGill University
University of Western Ontario
McMaster University
York University
Queens University
University of British Columbia
University de montreal
University of Calgary
university of Alberta
Make an extensive research on all this Canadian universities and i bet you will be shocked to know the are all of high standards.
When choosing a country to study, one of the most important aspect to consider is the cost. In Canada, you get great value for your money in terms of tuition fees. The expected budget for course fees ranges from CAN$6,000-CAN$17,000 a year for undergraduate courses, while graduate courses ranges from CAN$7,000-CAN$33,000 per year which is way cheaper when compared to countries like Australia, USA, UK, Newzealand etc.
Canadian universities are well known to be experts in language studies. With the country having two official languages (french and English), it's a great opportunity to add any or both of the languages to your repoitre.
Studying in Canada offers offers another opportunity to explore some famous tourist attractions such as the impressive Canadian Rookies, the gorgeous Banff National park, the Niagara falls, the CN tower and so many other tourist attractions that can be found in this long list.
You will also get to experience so many intriguing lifestyles the cities of Montreal, Quebec and Toronto has to offer. Ranging from the massive mountains, large range of landscapes, it's green vegetation, snow capped hills and so on. Canada has so many things to offer and studying over there will make you see and experience so many those things.
Studying in Canada allows you engage in part-time jobs during studies. This allows you make extra bucks and also enables you gain important skills and add more experiences to your CV. You will also be allowed to work for a whole year after graduation without a work permit hence you still have a valid study permit.