Are you planning to immigrate to Canada? I am guessing you have so many questions you wish you had answers to. And so many immigration problems and procedures you wished you had solutions for, or know the right steps to take. Well, all that is the work of a good immigration lawyer and even more.
Immigration lawyers work with corporations and other employers to help clients understand the legal steps that must first be followed before bringing key employees to work in Canada. They can assist with the immigration documents required and they can identify how immigration law might affect their business dealings.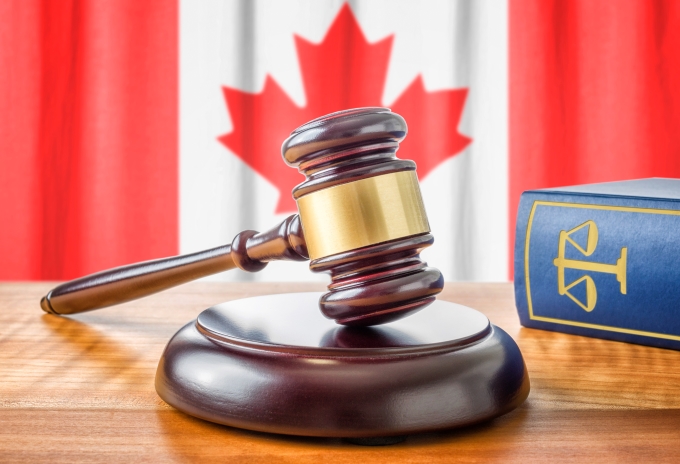 Immigration lawyers identify the reasons why a foreign national may not be permitted entry to Canada and advise on eligibility, and where applicable, options to overcome these challenges (e.g. criminal inadmissibility issues). Immigration lawyers assist their clients who require skilled employees to address labour shortages in Canada with the requisite government filings and advise on strategies to assist clients' employees in maintaining legal status in Canada.
Immigration lawyers also work with individuals to help them understand the steps required to sponsor a loved one, whether they are eligible for permanent residence status in Canada (an area of law that changes frequently), which tests immigration officers use to assess whether an individual may be granted entry to Canada, as well as a variety of other immigration and cross-border related matters. An immigration lawyer can also advise clients on the process of obtaining permanent residence, work permits, study permits, and reuniting family once eligibility has been assessed.
Experienced immigration lawyers have built relationships with applicable government departments in the immigration or cross-border process, including with Immigration, Refugee and Citizenship Canada, Service Canada, Provincial Departments, and the Canada Border Services Agency.
An immigration lawyer performs so many tasks concerning your;
Immigration to Canada
Sponsorship applications
PNP
Express Entry
Post Graduate Work Permit
Citizenship Application
PR Card
Work Permit
Student Visa and many more
And they provide you an ease to your immigration dreams, and guess what? They are very affordable. There are so many immigration lawyers in Canada and outside Canada that can assist you with all immigration-related activities.
Benefits Of Using An Immigration Lawyer
An Immigration lawyer can represent you when your immigration case goes to court.
Hiring an immigration lawyer saves you time, and you might not realize it, but it also saves you money from unwarranted expenses and helps you avoid fatal mistakes.
Immigration Lawyers have gone through several years of training, they obviously have years of experience which is very vital and stand a chance of a more favorable outcome with their assistance.
They know when to open an argument on your case, appeal your case, and help you avoid mistakes or omitted information.
They also act as mediators between their clients and the immigration authorities in most cases.
An immigration lawyer can help you plead your case on deportation matters or help you avoid deportation.
How Much Does It Cost To Hire An Immigration Lawyer In Canada?
The charge fee by each law firm will be determined by the type of the firm (Private or Government Law Firm) and the type of service you require. Below are rough estimates from past immigration costs and the current immigration service fee.
| | | |
| --- | --- | --- |
| Items | Private Firms | Government Fess |
| Consultation (15, 30, or 60 minutes) | $75 – $350USD | |
| Lawyer's Hourly Rate | $150 – $300USD | |
| Form Filling Assistance | $250 – $1000USD | |
| Permanent Residency Assistance | $1000 – $5000USD | |
| USCIS or IRCC Fees | $400 – $800 USD | |
| Sponsorship | $5,500 + $500 per dependent | $1,050 for spouse, $150 per child |
| Spousal Appeal at IAD | $8,500 – $11,000 | N/A |
| Residency Appeal at IAD | $8,500 – $11,000 | N/A |
| Judicial Review (settle) / Federal Court | $5,000 / $11,000 | N/A |
| Procedural Fairness Letter Response | $3,500 to $5,500 | N/A |
| Reconsideration Request | $3,000 | N/A |
| Criminal Rehabilitation | $4,500 + $500 per additional offence | $200 (regular), $1,000 (serious criminality) |
| TRP (Temporary Resident Permit) | $4,500 + $500 per additional offence | $200 |
| H&C Application | $6,500 + $500 per dependent | $1,050 per adult, $150 per child |
| Express Entry | $5,500 + $500 per dependent | $1,325 per adult, $225 per child |
| PNP | $5,000 | ($0 – $1,500) as PNP fee varies |
| TRV (tourist visa) | $3,000 + $500 per dependent | $100 per person, +$85 per person (if biometrics required) |
| TRV + ATIP (for previous refusal) | $3,500 + $500 per dependent | $100 per person, +$85 per person (if biometrics required) |
| Student Visa | $3,000 + $500 per dependent | $150 fee, $100 per dependent, +$85 per person (if biometrics required) |
| Open Work Permit for Spouse/post-graduate work permit | $3,000 | $255 fee, +$85 per person (if biometrics required) |
| Super Visa (1 Parent / 2 Parents) | $3,500 / $4,000 | $100 per person, +$85 per person (if biometrics required) |
| LMIA | $6,500 | $1,000 per position |
| LMIA-Exempt Work Permit (POE) | $3,500 | $155 fee, plus $230 compliance fee |
| Deferral Request to CBSA | $3,500 | N/A |
| PR Card renewal | $3,000 | $50 |
| Citizenship application | $3,000 | $630 |