Life in the UK may be somewhat different from what you may be expecting. Many people emigrate to the UK in search of a different pace of living or a better life, but like any country, it's important to find out what everyday life is like before you start to put down roots or commit to a new life there – find out more details below.
Living Accommodation in the UK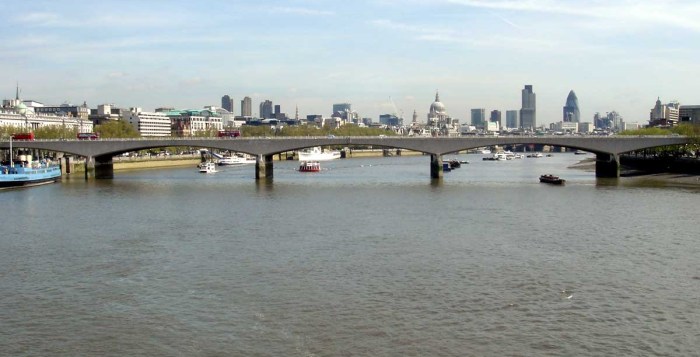 After you've sorted out your visa, the next step for most people will be accommodation. If you're looking for a place to live in the UK your major options are estate agents or letting agents, or the 'to let' or 'for sale' sections of newspapers and magazines. Many of these are sponsored by agents, but there are magazines like Loot that provide space for private adverts. You can pick up a property or get a rental at a lower price, but with less protection. Small private landlords can be eccentric and private sales can leave you holding a lemon riddled with problems you weren't made aware of when you signed the contract! Major estate agents in the UK include Bairstow Eves and Savills, while letting agents include Belvoir and Reeds Rains.
If you're renting, you're in good company – about 33% of British households rent. The usual deal is to pay a month's rent, plus a damage deposit that's usually about the same amount, in advance. Add in agent's fees that can be as much as £200 for each person named on the rental agreement, and you can pay £1, 500 to £2, 000 or more before you get your keys. On the other hand, tenants have good legal protection in the UK and rents are relatively low compared with some places, though they vary very sharply by region. In London, you should expect to pay very significantly more rent or very much higher mortgage payments than in the rest of the country and as a rule of thumb, the further away from London you are the cheaper property becomes. Rent on a 3-bedroom flat in Bloomsbury, one of London's more expensive areas, runs an average £3, 400 a month – over four times the national average of £745 a month.
If you want to buy property, the British process is relatively simple. It's still long and complex, but it's not as fraught or filled with legal impediments as some countries. There's no mandatory involvement of notaries public or legally required bond process, but the usual method is for each side to retain a solicitor and it's usual to have the property surveyed before signing a binding contract. This is usually done after you've made an offer but before you've agreed finally to buy the property. Having checked that you're happy with the condition of the property and carried out nay further price negotiations you think necessary, your solicitor and the solicitor for the vendor will exchange contracts and you'll both sign. At this point you'll have to pay a deposit, usually at least 5% of the agreed price, and settle a date for the payment of the balance which usually comes from a mortgage with a bank or building society.
Driving in the UK
If you move to Britain with a foreign driving license, you'll have a year to get a British one. During that time you can drive on your overseas license. For many new arrivals, the British driving test is surprisingly stringent and it's also transmission-specific: if you want to drive a stick-shift car you'll need to train and pass your test in one.
Setting up a Bank Account
One major problem expatriates face in Britain is that it's relatively hard to set up a bank account. You'll normally need proof of address as well as proof of ID, so your passport and driving license won't be enough. That's an issue when you haven't yet got a permanent place of residence. Some of the UK's major banks are interested in helping you get around this, and some don't require proof of address.
Education in the UK
The UK schools system is particularly baffling to immigrants. 'Public' schools are actually private schools, and there are also regular private schools, state schools, faith schools and academies. Public schools are so-called because when they were set up they were being compared to church schools; they're actually highly exclusive and very expensive fee-paying private schools.
Regular private schools are also exclusive and fee paying but they're not as tied in to the Oxford-Cambridge university system as public schools. State schools are the main local schools, and the majority of British children attend these: private schooling is far less widespread than it is in the United States. Academies are state schools, which are partly subsidised by a private sponsor; often this is a faith group, university, company or even a wealthy individual. State schools don't have entry requirements – all children who don't have very severe special educational needs can attend one, but they work on a catchment area basis. You don't have to live in a school's catchment area to go there, but they give preference to pupils who do, and schools with good results and reputations are oversubscribed. As a result, there's competition for houses in the catchment areas of good state schools.
When you want to enrol your child in a British state school, you'll have to apply to the organization that's in charge of the school. With private schools, that's the school itself. With academies it's the academy and with state schools it's the local education authority (LEA). That means finding the local council, usually online, and sending in the appropriate forms. You have to go through this process at each stage of schooling, which in Britain takes you though from infants' and primary school (year 0 through to 6, at ages 4 to 11) to secondary school at ages 11-16 and A-levels or vocational training at in-school sixth forms or at college, which lasts usually until 18. After that, continuing education is no longer free although support remains available.
American expats say that the UK is more different than they expect – the metric system is in use, controls on appliances are laid out differently and, just like any other foreign country, there's a different unspoken ruleset of dos and don'ts that doesn't always mesh with the one you grew up with. But taking it slow, getting the major areas of your new life under control and meeting people from your new country through work or hobbies will give you a route into British life and living in the UK.